Prof. Chetan Singh Solanki: Promoting Solar Adoption & Renewable Energy in India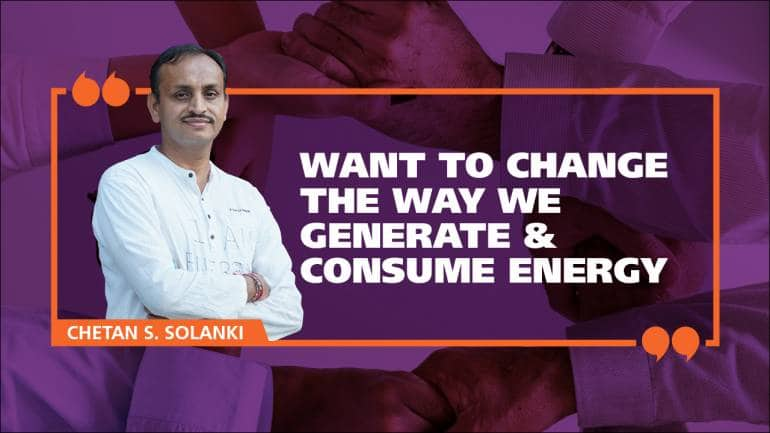 Touted as Solar Gandhi by many, Prof. Chetan Singh Solanki is on a mission to make Indians aware of cleaner energy resources and make these accessible through his Energy Swaraj Yatra.
India's solar energy production has grown 11 times since 2014, surpassing Italy to achieve the 5th global position in solar power deployment. While the nation has already reached its 2030 goal of achieving 40% of its installed electricity capacity from non-fossil energy, the Ministry of New Renewable Energy (MNRE) aims to increase this further to 500 GW by 2030. As the government invests in making clean energy available and accessible, Prof. Chetan Singh Solanki, An IIT professor, is lending a helping hand to India's transition to cleaner energy.
Prof. Chetan Singh Solanki grew up in a small village in Khargun District, Madhya Pradesh. After finishing school, he studied solar technology on scholarship in Europe. He then joined IIT Bombay as a Professor and worked towards the application of social tech at the National Centre for Photovoltaic Research and Education (NCPRE). While teaching at IIT Bombay, he felt the need to help people from the lower strata of society, who seek education. He thus founded ​​an Education Park in Bhikan Gaon, Madhya Pradesh. During his time in Bhikan Gaon, he realised that electricity supply was erratic and wasn't available for more than 5 hours a day. That's when he started giving out solar lamps and teaching rural people to repair and sell their solar lights.
Taking inspiration from Mahatma Gandhi's philosophy, Prof. Chetan Singh Solanki started Energy Swaraj Foundation. To fuel the movement, Energy Swaraj Yatra, he has traveled around the country in his Solar Bus to spread awareness about the importance of clean energy. Presently, this nationwide movement has reached 650 institutions in India. Prof. Chetan Solanki has pledged not to return home for 11 years until 2030 and stay in the solar yatra bus.
Prof. Chetan Singh Solanki believes that clean energy creates more jobs, mitigates climate change, and is more economical than fossil fuels. His initiative has gained so much momentum that he is becoming increasingly known as the "Solar Man of India" and "Energy Gandhi." He also conducts energy literacy training to educate people on the importance of sustainable energy sources and helps them adopt its practices. As his movement gains momentum, he plans to move from awareness and advocacy, to the action phase.
Let us join in recognising Prof. Chetan Singh Solanki for leading the way on solar adoption and supporting India's renewable energy goals. Watch his story unfold on Network18 presents Badlaav Humse Hai powered by AU Small Finance Bank: http://bit.ly/3GnHg9l
Moneycontrol journalists were not involved in the creation of the article.