Meet Piyush Bardia, A Changemaker Who Overcame Adversity With Perseverance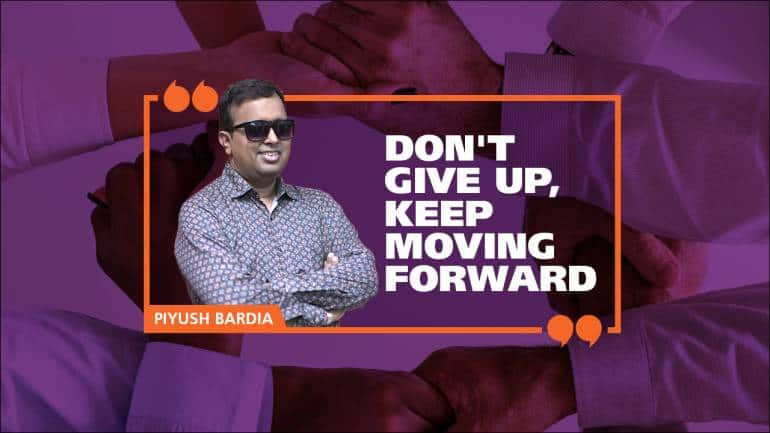 Overcoming his hardships to find purpose & meaning in life, Piyush Bardia became a beacon of hope for the underprivileged and marginalised
People with Disabilities (PwDs), particularly those who acquire disabilities, face hardships assimilating back into the society. While many might lose faith in their ability to progress, Piyush Bardia is a beacon of hope and an inspiration. His unchallenged determination has led him to move past the shadow of his disability and move ahead with confidence and gumption.
Even after developing blindness in the year 2011, his spirits were ever strong as he embarked on a journey to connect with local NGOs in Jaipur and started learning how to use computers. He then moved to Delhi where he resumed his training and education in mobile and computer technologies, while also beginning to tutor the underprivileged youth through various NGOs.
Unfettered by challenges, Piyush Bardia, has brought about new hope for the underprivileged youth of Rajasthan. Despite his visual impairment, he continues to hone newer skills and perseveres to keep growing as a professional. Today, the Assistant Vice President of the CSR Department at AU Bank has undertaken various projects to mobilise deprived youth, empower women and teach computer skills to children. But, the journey was not easy.
Today, a part of the CSR Department, Piyush leads the AU Skills Academy for the deprived segment of youth and the AU Udyogini initiative to empower women with self-employment and entrepreneurship. Over 1,000 women have benefited through the various programs and countless youth have been enabled to grow and succeed with education.
Piyush Bardia has been an inspiration for social change as he continues to instill hope for many people across society. He is also working towards passing the baton of being a changemaker, to those who have the zeal and confidence to take it further.
Watch Piyush Bardia's inspiring journey unfold on Network18 presents Badlaav Humse Hai, powered by AU Small Finance Bank: https://bit.ly/3Lkbv1x
Moneycontrol journalists were not involved in the creation of the article.