Meet Harjinder Singh: A Selfless Auto Driver Instilling Faith in Humanity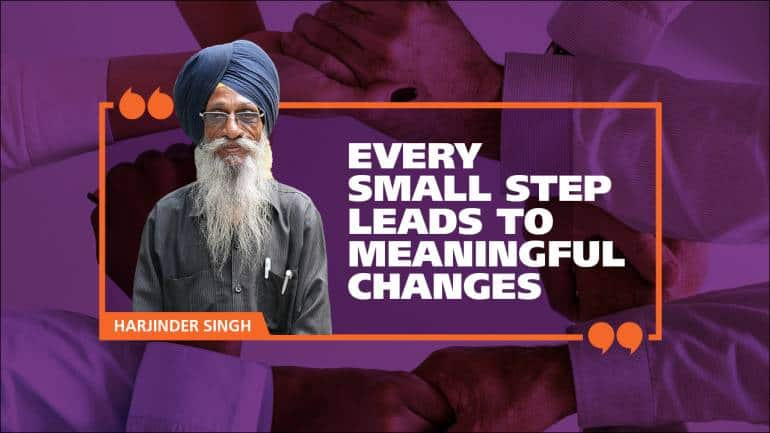 Harjinder Singh, a one-man-army who runs an Auto Ambulance in Delhi has been working selflessly for decades to make the roads safer with his service
On the bustling roads of Delhi, you can often spot Harjinder Singh helping accident victims with immediate first aid care. The auto driver who runs an 'auto ambulance' provides road accident victims with a free ride to the nearest hospitals.
Since 1978, the good Samaritan has been driving an auto rickshaw equipped with a well-stocked first-aid kit containing all emergency requisites. In order to ensure that he could administer basic first-aid to road accident victims, he underwent official training. Furthermore, he spends a tenth of his income on patients who cannot afford medicines. His unrequited actions have now made him an emergency contact for many across the city. Today, his son helps him further his mission and the father-son duo operate a network of 8 vehicles to help the people in need.
Apart from running his auto ambulance, Harjinder Singh also volunteers to help regulate Delhi's traffic with his honorary 'Warden' title given to him by the traffic police. At the end of a busy day, the 'Saviour of Delhi's Roads' can often be found providing first-aid care to the homeless near Kashmiri Gate; or ferrying people to the Bangla Saheb Gurudwara - free of cost. According to him, every step taken to save a life is Sewa, as dictated by Guru Gobind Singh himself- 'To help people is to help mankind'.
Harjinder Singh's journey has not been one without hurdles. While many roadblocks stood in the way of his selfless service to accident victims, his persistence led to the creation of a new rule passed by the Supreme Court, wherein people ferrying accident victims in their vehicles will not be stopped on the way to the hospital.
With his Auto Ambulance, Harjinder Singh has successfully made the roads of Delhi remarkably safer. His extraordinary courage and humanitarian efforts will continue to inspire generations to come.
Harjinder Singh's acts of service may be small, yet they herald big changes! Watch Harjinder Singh reveal the reasons behind his selfless actions in Network18 presents Badlaav Humse Hai powered by AU Bank - https://bit.ly/3QQ5ACI
Moneycontrol journalists were not involved in the creation of the article.