Dr. Yoga Nambiar: A Champion of the Transgender Community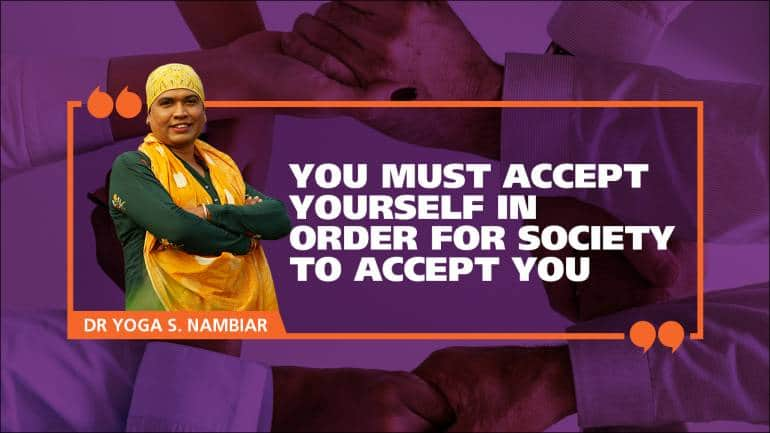 India's first transgender person to attain a PhD, Dr. Yoga S. Nambiar is helping the transgender and other marginalised communities live a life of dignity.
Only 6% of transgender persons in India are employed, mainly in the NGO sector. The community is further alienated due to the discontinuation of education, social stigma and ostracisation. Dr. Yoga S. Nambiar, India's first transgender person with a PhD in Mental Health, is not only breaking the barrier but also enabling a life of dignity for other trans persons.
Originally hailing from Kerala, Dr Nambiar grew up in Mumbai and faced societal bias and belittlement from her relatives. Nonetheless, her parents encouraged her to stay invested in her academics. Dr Nambiar believed that her achievements in education and the arts would help her win over the beliefs and attitudes of society. She thus went on the become the first Indian transgender person with a PhD. Soon after completing her academics, Dr. Nambiar started working towards advocacy and activism of the transgender community, sex workers and migrant workers in India.
She founded The Global Rights Foundation in 2012, which undertakes trans rights and health awareness programmes. The organisation also works towards providing members of the community access to social security, including camps for creating Aadhar cards and bank accounts. During the pandemic, she set up I Am Trans, an initiative that provided meals, medical kits, and transportation to transgender people, sex workers, and migrant workers. Dr. Yoga S. Nambiar started Lalitha Bhawan, a community kitchen run by trans persons, aiming to bring community members into the mainstream. Dr. Nambiar is not just a scholar but also an internationally recognised artist. She is the founder of KalaSiri Academy of Art & Culture, which helps trans artists pursue performance art. She also begun Atma Sanman - a self-development centre, and other initiatives to bring the community into the mainstream.
Along with being a champion for trans persons, she also works for people with HIV and other marginalised communities in the areas of arts, rehabilitation, and employment.
Let us join in recognising Dr. Yoga S. Nambiar as a beacon of hope for the transgender and other marginalised groups across the country. Watch her story unfold on Network18 presents Badlaav Humse Hai powered by AU Small Finance Bank : http://bit.ly/3F3hwhL
Moneycontrol journalists were not involved in the creation of the article.