Dr. Manoj Kumar: Making mental healthcare accessible to rural communities in India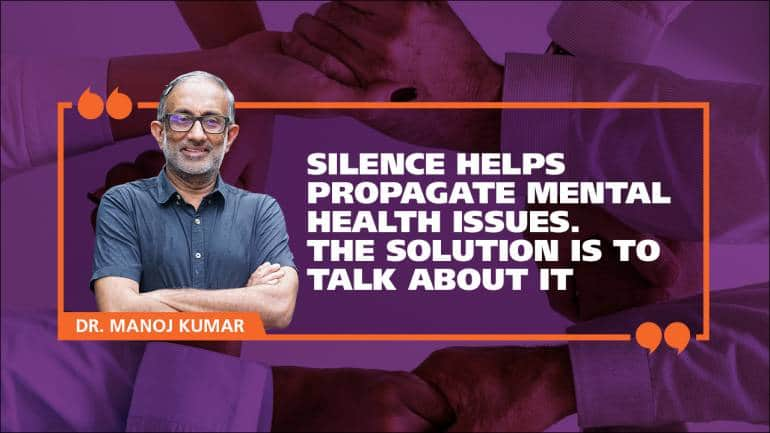 In a time where mental health is in the spotlight, Dr. Manoj Kumar is ensuring that rural communities can also gain access to medical support for any mental health issues, right at their doorstep.
Around 70–80% of the population in rural India is currently living without access to quality healthcare facilities. It is estimated [MS1] [PV2] that 10% of people suffer from stress, depression & substance abuse disorders in rural areas. Dr Manoj Kumar's initiative is making mental healthcare accessible and affordable for people from rural communities.
Dr. Manoj Kurmar has over 14 years of experience in community mental health care. He started Mental Health Action Trust (MHAT) in 2008 after returning to India from the UK to help the underprivileged. An organisation that began with one centre in Kerala now has 65 centres across the state. The initiative aims to provide the poor with low-cost and quality mental health aid. The community palliative care movement inspired the model of Mental Health Action Trust in the state. Over 1,000 volunteers support MHAT. Mental Health Action Trust undertakes various programmes such as counselling, psychotherapy, employee wellness programmes, and Guaranteed Measurable Personal Growth Coaching (GMPGC).
Another programme launched by the group is "Friends of MHAT", a supportive group of volunteers who help provide free, comprehensive and community-based mental health care to the poorest of the poor, including the homeless.
The organisation works not only with professionals, but also with local partners and volunteers, who are trained as per the task-sharing model proposed by the World Health Organisation (WHO). The ward councillors, primary healthcare workers, and groups like Association for Social Humanitarian Action (ASHA) also support Dr Manoj's initiative.
Dr Manoj Kumar believes that mental health concerns run deeper in deprived communities, as poverty, alcoholism, lack of adequate health facilities, illiteracy and lack of security are significant contributors. His plans include replicating the model in other states to help more people, and a project in Himachal Pradesh is in the works.
Let us join in recognising Dr Manoj Kumar, for spreading awareness about mental health and making its treatment accessible and affordable to rural parts of India. Watch his story unfold on Network18 presents Badlaav Humse Hai powered by AU Small Finance Bank: http://bit.ly/3EPnAJ4
Moneycontrol journalists were not involved in the creation of the article.