Dr. Gayathri Vasudevan: Enabling Informal Sector Workers With Skills & Better Livelihood Opportunities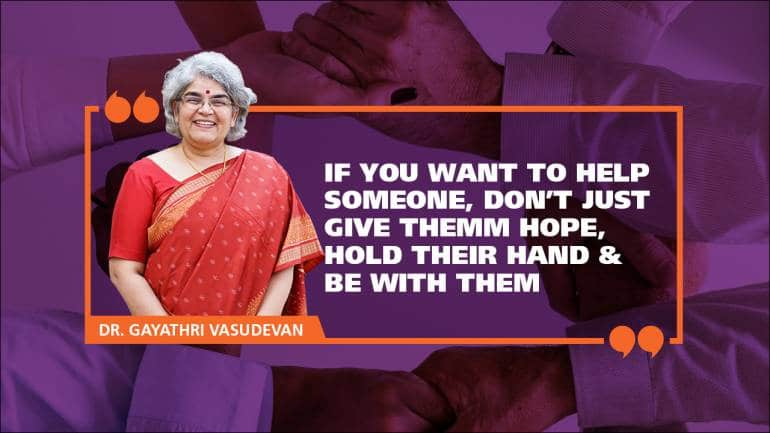 This social entrepreneur is ensuring job equity for the youth, women and people with disabilities through education, skill development, and other aids, in both the organised and the otherwise undervalued unorganised work sector.
93% of the total workforce in India works in the unorganised sector. The minimum daily wage of unskilled labours in these sectors ranges from ₹372 to ₹645. These workers lack job security and social security and are vulnerable to exploitation. Furthermore, disruptions caused due to natural calamities, economic slowdowns, or crises such as the COVID-19 pandemic have deprived them of work opportunities and, thus, means of livelihood. Dr. Gayathri Vasudevan is on a mission to add more skilled labour to India's economy and create sustainable livelihoods.
Dr. Gayathri Vasudevan started her career by training panchayats across Karnataka before joining the International Labour Organisation (ILO). After working for the United Nations for 8 years, she established LabourNet and Sambhav Foundation.
LabourNet helps the unemployed find work opportunities, works towards skill development of the underemployed and boosts productivity. Thus, the initiative creates a skilled workforce and adds valuable talent to the business ecosystem. Some critical programmes undertaken by LabourNet are school-level orientation, employability training, and the setting up of on-demand skill centres. The organisation has upskilled workers, helping them seek employment across industries such as BFSI, IT, Healthcare, Supply Chain, and many informal sectors such as construction and mining. Through adequate training and orientation, they have increased the daily wage of these workers to nearly ₹2,000.
During the COVID-19 lockdown, Dr. Gayathri, along with her 2,000 team members, provided essentials and rehabilitation to the migrant workers who had lost the means to earn. She has also been a part of several government committees such as UIDA (Aadhar), Rashtriya Mahila Kosh, CII – National Skills Committee and National Sports Committee, Building & Other Construction Workers Welfare (Government of Haryana).
Sambhav Foundation works towards creating equal work opportunities through education and skill development as well as the development of micro-entrepreneurship through mentoring, networking, business development, and capital enablement support. With their 2,000 partners, both organisations have impacted over 1 million lives.
Let us join in recognising Dr. Gayathri Vasudevan for enabling the livelihood of millions of Indians. Watch her story unfold on Network18 presents Badlaav Humse Hai powered by AU Small Finance Bank: http://bit.ly/3OCmqVP
Moneycontrol journalists were not involved in the creation of the article.