A roadmap to stabilise operations before reopening your business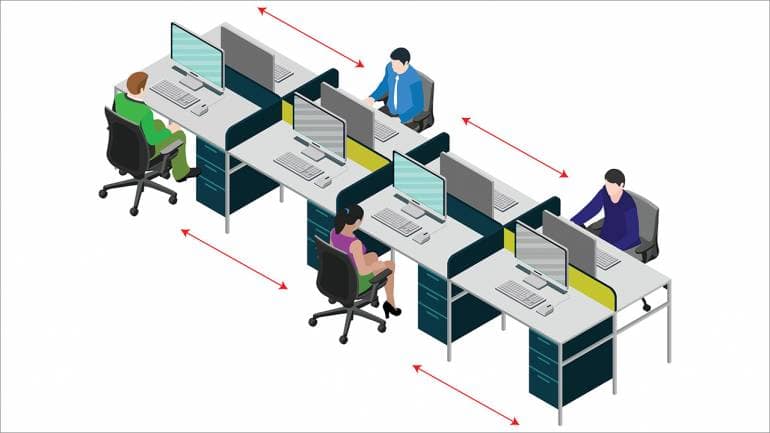 As lockdown 4.0 goes underway and restrictions begin to ease, companies are re-calibrating their processes before opening their doors. Not only will they need to rebuild their entire ecosystem by adopting workforce protection regulations, they will also have to prepare for the possibility of another outbreak that could lead them back to shelter-in-place and work remotely.
Amidst the many challenges posed by this unprecedented pandemic, organisations need to focus on protecting their workforce and maintain operational efficiencies before reopening their offices.
Here are some ways in which you can mitigate short-term risks and stabilise operations:
Reimagining the workspace
As a leader, it's up to you to make the right decisions and redirect your company's resources to the most critical areas of your COVID-19 response. Focusing on insight-driven decisions can significantly impact your customers and employees.
• Start by establishing a crisis command centre with a stabilisation team and gather the right insights (data, feedback, and solutions to potential scenarios) to plan your response.
• Make critical decisions about where you need to prioritise your efforts by re-directing your time and resources on new urgencies, reinforce key initiatives and implement cost controls.
• Initiate a data culture across the company by building and distributing reusable datasets and dashboards to enable faster decision-making.
Rebuilding employee productivity
Preparing for employee safety and well-being is of utmost importance as they return to the workplace.
• Develop and execute a plan that prioritises their physical and psychological safety; allowing them to stay productive in a new environment.
• As you evolve your traditional ways of working and rethink processes, build programs to support employee wellness, create communication tools to relay new protocols, reinforce leadership transparency and visibility, and streamline workflows.
• Implement training for new tools and processes, including virtual collaboration and support, and ensure connectivity for remote employees with secure email and web conferencing.
Prioritising customer engagement
To maintain business continuity, it's imperative to stay connected with your customers, partners, and suppliers and extend them your support. Think about developing new products/services that will help them in the current scenario.
• Focus on customer requirements and re-align value propositions by creating innovate offerings to better serve their needs.
• Co-create business continuity plans with partners and suppliers to streamline operations.
• Make it easy for them to reach you digitally by optimising your digital engagement model and driving the performance of existing digital programs to generate response effectiveness.
Serving your community
As you pivot your strategies to get your business up and running, it is equally important to support your community in this time of crisis.
• Find a way to give back by using your organisation's resources (products, services, team expertise, etc), or provide assistance by volunteering.
• Use your business as a platform for change by crowdsourcing helpful ideas and supporting employee resource groups.
To gather more insights into creating your own phased approach,
download
this e-book.