World Bank
Messages on World Bank »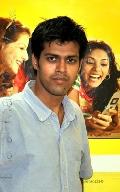 Platinum Member
887 Followers
the World Bank has reduced its growth outlook for 2014-15, this will pressurise copper intraday
11.43 AM Jul 8th
Gold Member
248 Followers
of USD 18.58 Million by the state owned, Power Holding Company of Nigeria Plc (PHCN), Nigeria for the rehabilitation and reinforcement of 330/132 KV and 132/33 KV Transmission Sub-stations under the World Bank funded Nigeria Electricity and Gas Improvement Project. The contract is for the Design, Supply
9.45 PM Jul 7th
Kanoria, Chairman, India Power Corporation, on Monday as the Budget Session of Parliament began in New Delhi. "A recent World Bank report cites distribution as the 'weakest link' in India's power sector. It is the distribution-end reforms that determine the viability of the entire power sector in our
4.49 PM Jul 7th
According to the World Bank, the climate investment fund provides middle-income countries with highly concessional resources to explore options to scale up the demonstration, deployment and transfer of low-carbon technologies in renewable energy, energy efficiency as well as sustainable transport
3.54 PM Jul 7th
New investments coming in for clean energy in India-about $775million: The World Bank plans to invest $775 million in clean-energy projects across India, even as it expects that the new government's plan to give fiscal and policy support to the sector will galvanise further investment in renewable
3.51 PM Jul 7th

Platinum Member
82 Followers
The Planning Commission from 2004 was,under the enormous pressure from the World Bank,going by the people appointed,their actions and their,insensitivity. Please google for:-` 1.under-recvoeries 2.unethical pricing of petroleum fuels in India 3.The Con Game: A weak Indian Rupee
2.15 PM Jul 5th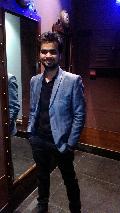 Platinum Member
43 Followers
growing population. Last month, withering heat caused outages and triggered protests in New Delhi, a reminder to Mr. Modi of the staggering challenge his new administration has inherited. Nearly 300 million people in India have limited or no access to electricity, according to the World Bank. Energy
2.19 PM Jul 4th
can you feed yourselves??? You have to stretch your hands as beggar does on the street. We do not want to see Modi Govt. looks like a beggar on the streets of IMF and World Bank!!
5.57 PM Jul 3rd
Platinum Member
235842 Followers
Source:Calcutta Telegraph News - Calcutta, June 30: The International Finance Corporation (IFC), a member of the World Bank group, is eyeing a long-term strategic partnership with microfinance institution (MFI) Bandhan. At present, IFC holds close to an 11 per cent equity stake in the city
5.41 PM Jul 1st
plants, which are in different stages of completion, to contain over 23 per cent transmission and distribution losses, restructuring state electricity boards or power distribution companies, as per the latest World Bank report. "Total accumulated losses in the sector (state electricity boards) stood
10.01 AM Jun 30th
News across the web »
Sep 02, 2014 at 01:45 | Source:
FirstPost
Sep 02, 2014 at 00:15 | Source:
FirstPost
Copyright © e-Eighteen.com Ltd. All rights reserved. Reproduction of news articles, photos, videos or any other content in whole or in part in any form or medium without express written permission of moneycontrol.com is prohibited.