Wedding
Messages on Wedding »

Platinum Member
879 Followers
, they not only have the Congress, the BSP and the Samajwadi Party, but also AAP. While Muslims may vote tactically to defeat the BJP in some states, the mere fact that they are no longer wedded to one party indicates that they won't be voting out of fear alone. In fact, some Muslims leaders are likely
about 5 hrs 41 min 40 sec ago

Gold Member
38 Followers
NOT REPONSIBLE FOR ANY LOSS DAMANGE RESULTANT OF INVESTMENT IN STOCK MARKET ---------- Forwarded message ---------- From: Jacob Mathew Date: Wed, Feb 12, 2014 at 6:50 PM Subject: REPEATED CALL- GATI FOR RISK TAKERS NOW To: CMP 61.40(120214) ACCUMULATE IN SMALL QUANDITIES IMMEDIATE ACCUMULATIONLEVEL IS 58
10.01 PM Mar 10th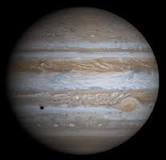 Platinum Member
17 Followers
This will happen.. by Wed, fall is going to start for sure..
9.40 PM Mar 10th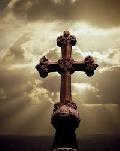 Platinum Member
32 Followers
Now no hope left....tomorrow onwards 10 % LC for next 2 days...target 8.1 on Wed...and 7.70 on Thu....Sell and exit....no hope left now....KK has cheated us all
3.45 PM Mar 10th

Platinum Member
60 Followers
Bro itna erode hone k baad I feel u shud hv waited more tmrw or wed
3.41 PM Mar 10th

Gold Member
6 Followers
sell some part of our holding in a given company for personal reasons ranging from wedding to buying a house to diversification of assets, directors do it too. This is very common and I wouldn`t worry too much about it. As far as price change is concerned, I have no idea but my guess
2.02 PM Mar 10th

Platinum Member
93 Followers
Bro, its 1:25pm... Mcx time.... Bro if u remained in prft at eod , koi put le k ghar jaana ekad din k liye( Tues/wed).. Seems "amavasya"... ;-)... Hd doubt... Make posi frm prft only... Gd lk.. Cmp6537
1.25 PM Mar 10th

Silver Member
4 Followers
Thank u Sir, it`s good, next 18th is my wedding anniversary, planning to go out.
5.05 PM Mar 9th

Platinum Member
2553 Followers
Dear Dev, You are unable to make out from my note. It was in relation to the trailing message. I myself never say that we shall marry a stock for ever. Any share has to be treated like a girl - friend than to be a legally wedded wife. Tilak R Sharma 8th Mar 2014*
4.16 PM Mar 8th

Platinum Member
429 Followers
are at mid forty can focus on regular returns counters like Tata chemicals or any third generation enterprise. (Reliance is only second generation) Now you can make the pick. Young and newly wedded can afford to take risk in counters where the risk reward ratio is high (even if they loose- they can cover
5.56 PM Mar 7th
News across the web »
Mar 11, 2014 at 14:50 | Source:
FirstPost
Mar 10, 2014 at 15:51 | Source:
FirstPost
Copyright © e-Eighteen.com Ltd. All rights reserved. Reproduction of news articles, photos, videos or any other content in whole or in part in any form or medium without express written permission of moneycontrol.com is prohibited.