Visa Issue
Messages on Visa Issue »
Platinum Member
207893 Followers
Can just solving visa issue accelerate growth of India`s tourism industry?
1.50 PM Feb 10th
Platinum Member
202939 Followers
Source:Economic Times - In a chat with ET Now, BP Singh, Executive Director & CIO-Equities, Pramerica Mutual Fund, shares his views on IT sector. ET Now: Let us talk about the two export dominated themes which is IT and pharma. Now it appears that for IT, all the regulatory problems are over, visa
12.38 PM Jan 25th

Platinum Member
100 Followers
How is TCS addressing the US visa issues ?
7.24 PM Jan 16th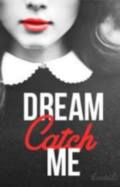 Platinum Member
18 Followers
was concerned about the high P/E multiples of FMCG sector and many like PJ had sold off in 2011 itself but the sector kept going up nevertheless. So lot of doubts are going to be raised about the high valuations and the problems with the sectors (US visa issue, pharma recalls etc ) but these sectors may still
9.34 PM Dec 24th 2013

Platinum Member
151 Followers
@ rajeshkannand ji,It is unfair to blame the promoters/ co.mngmt. for the present status of the co. They tried their best and doing best under the presently. The situation has developed due to Govt. policies , where the mngmt. has no hand. The visa issue for the technical support team from China
3.25 PM Dec 16th 2013
Platinum Member
770 Followers
Source:FirstPost - For many Indians, going to the United States and earning millions of dollars is a dream that has been nurtured since childhood. But this year, it may be quite difficult to fulfill that dream.Following the US visa issue last year when the annual quota of 65,000 H1-B work visas
1.00 PM Nov 20th 2013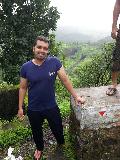 Gold Member
1 Followers
its just ignoring every thing...rupees appreciating..visa issues nt yet cleared...managers leaving d company...despite of all dat its leaping up n up...crap!!!!
2.29 PM Nov 19th 2013

Silver Member
1 Followers
Going up tomorrow by 2-3%. Visa issue overhang solved. Company is free of issues. MAnagement would concentrate on Business. Very wise decision to close the topic by settling it with US Authorities.
9.44 PM Oct 30th 2013

Silver Member
1 Followers
and taking them on a cheaper B-1 visa instead of the H1-B visa which costs much more than a B-1 visa. Investigations by US authorities has put them in the dock and this has compelled Infosys to set aside US $ 35 million in order to settle visa issues with the US authorities. One is not sure if Infosys
5.55 PM Oct 30th 2013

Gold Member
9 Followers
npsnaidu jhi...........Do u expect some thign favorable to come out frmo the Visa issue....for the stock to run up ?
3.35 PM Oct 30th 2013
News across the web »
Mar 07, 2014 at 15:11 | Source:
FirstPost
Mar 07, 2014 at 02:31 | Source:
Economic Times
Copyright © e-Eighteen.com Ltd. All rights reserved. Reproduction of news articles, photos, videos or any other content in whole or in part in any form or medium without express written permission of moneycontrol.com is prohibited.