Us Markets
Messages on Us Markets »
DR. IS WISE HE ALWAYS SAY THAT US MARKET IS DOWN. AND WHEN IT IS NOT DOWN HE NEVER SHOW PROFIT.
about 4 hrs 41 min 54 sec ago

Platinum Member
15 Followers
ki kariye yaara..US market ne fatte chak dite ne ssade
2.44 PM Dec 9th
no cheer of BJP victory if some upwards seen the in markets due to US markets up 1.50% on Friday
12.40 PM Dec 9th
Platinum Member
222 Followers
the us market now believes that it can work with quantitative easing hence it just recovered everything it gave up in the last four sessions....it means the feds will move in quickly for tapering....that will effect the bric market once again
10.38 PM Dec 8th

Platinum Member
84 Followers
US market is likely to continue its multi-year bull run after a small correction. FTSE may enter new bull run or continue to move sideways.
7.19 PM Dec 7th
Platinum Member
197502 Followers
What is your take on the US markets?
12.53 PM Dec 7th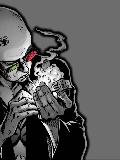 Platinum Member
100 Followers
Good bro 150-200 points up is more than 3% were us markets made 1.5% rally and europe made 1% plus...Need to look on asia is critical...If that moved up above 2% we might c a big spike but even then 3% above is too far...Anyhow u made the point bjp wins 4-0 which u r saying nw it is a result rally
12.18 PM Dec 7th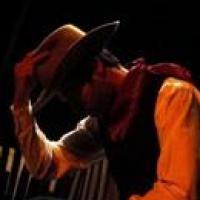 Platinum Member
22 Followers
Look it Reliance which closed below its Pivot. If we need have to jump towards previous highs, RIL needs to get its act together. My sense is Monday we may try to poke higher levels but end at days lows. Anyways, it is still too early..US markets and rupee closing are vital clues.
10.22 PM Dec 6th

Platinum Member
87 Followers
huge upmove US market.
10.14 PM Dec 6th
Gold Member
5 Followers
the job data is excellent for the us market.. but it will also force fed to start tapering… now early tapper is very bad for the Emerging markets… so one thing is done… now if on sunday the results of the polls r not as expected then it will be a huge gap down opening… 300 points move would
9.52 PM Dec 6th
News across the web »
Dec 10, 2013 at 14:00 | Source:
FirstPost
Dec 10, 2013 at 00:22 | Source:
Market Watch
Copyright © e-Eighteen.com Ltd. All rights reserved. Reproduction of news articles, photos, videos or any other content in whole or in part in any form or medium without express written permission of moneycontrol.com is prohibited.