Unitech
Messages on Unitech »

Platinum Member
8 Followers
I have problem with like JPA and Unitech because if you trade in options..You won`t get you orders executed due to huge pending orders.. Do you also observe this type of problem??
11.48 PM Dec 13th

Silver Member
0 Follower
Unitech Technical : Below 15.50 Strong Support Zone Weekly Closing leads to Weaker Stock for Uptrend .... Next Support @ 12.70
11.04 PM Dec 13th
tech...this shows u have investment philosophy in your mind and u r almost a mini dhoniwins. u say u feel safe even if u can not cover as booked profit is there....actually u can continue EVEN IF THERE IS BOOKED LOSS.subodh of unitech board is doing it and that is why i admire him.
10.40 PM Dec 13th

Platinum Member
10 Followers
not only unitech, 2-3 yrs back my like them only, skumars,assam,opto circuits,hanung toys, kemrock, zylog,tulip many and many like that. keeping view on such situations i avoid long term, i am even extreamely happy when the situation of "no loss, no profit" type situation instead of loosing
9.58 PM Dec 13th
POSTED BY ONE SDAS2829: Unitech will rock in long term..keeping unitech for 2 years will b good choice .. about 5 hrs 28 min 45 sec ago REPLY BY ONE NOMAN: I too believe unitech shall give a good returns from the current price. however 2 years view is long!, what happen to those who had the same
9.49 PM Dec 13th
there is actually a boarder called yamdoot in unitech board !... today i found a gem there...
9.40 PM Dec 13th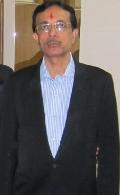 Platinum Member
332 Followers
Nmplayer, Yam is senior boarder than me on unitech board. I respect/ love him & like his messages. RP
8.32 PM Dec 13th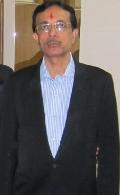 Platinum Member
332 Followers
Dear yamdoot, i am fine bro, just enjoing very narrow moove of unitech & trying to trade uni both side for profit of 10/15 Paise intraday. RP
7.35 PM Dec 13th

Platinum Member
114 Followers
Unitech is a good stock....but people should know when to exit....its heaven for shorters....and for investors it`s a gem for lifelong.
6.50 PM Dec 13th

Gold Member
36 Followers
well, you enjoyed seeing no gap down etc today ! Enjoy weekend ! Dhoniwins I enjoy a bit of humour on the board too ! I do hope all people will end up being a bit more cheerful even if unitech gives no reason ! Humans need cheer in their lives so smile and enjoy the weekend ! Sharma dear have
6.27 PM Dec 13th
News across the web »
Dec 05, 2013 at 16:07 | Source:
Business Today
Dec 05, 2013 at 00:27 | Source:
DomainB
Copyright © e-Eighteen.com Ltd. All rights reserved. Reproduction of news articles, photos, videos or any other content in whole or in part in any form or medium without express written permission of moneycontrol.com is prohibited.