Tcs
Messages on Tcs »

Gold Member
0 Follower
hold tcs dis month target 2200 above only my opinion
9.57 PM Dec 4th

Platinum Member
145 Followers
Pax sir, I am holdg TCS in cash @1993/- Should I hold it or exit ? Thanks
9.50 PM Dec 4th

Gold Member
0 Follower

Gold Member
4 Followers
lol i am like all thinking Tcs will reach levels of infosys....but when i learn charting i get to know tcs shares are far more than infosys....obviously price.will decrease 2300 is abbuble thats it...
8.05 PM Dec 4th

Platinum Member
31 Followers
TCS will run up by a min of 7-8% in the next one month. It may fall by another 20-30 rs but every dip below 2000 till 1960 is a great zone for accumulation. I am expecting TCS to touch 2125-2150 by 2nd week of Jan !! From 1970-1980 odd level, I expected TCS to touch 2050 and it reversed from 2043
8.02 PM Dec 4th

Platinum Member
46 Followers
tcs lead d pack for larger it. tata elxisi will lead d pack for smal cap it companies
6.31 PM Dec 4th

New Member
1 Followers
Hello the same thing happened to me. I was expecting to go long, but sold around 2030 when it reversed yesterday. what do you think next about TCS. Lots of brokerages giving buy targets by now.
5.59 PM Dec 4th

New Member
0 Follower
Sir what is Future of TCS
5.16 PM Dec 4th

Platinum Member
47 Followers
Tomorrow buy position in TCS
5.14 PM Dec 4th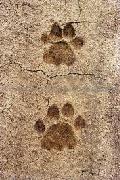 Platinum Member
98 Followers
said , needs to be preserved for such situations. My picks on dips would be , provided i am able to arrange funds : l&t finance reliance capital idfc ifci itc hul dabur asian paints pidilite castrol hdfc tcs hcl tech mindtree axis bank indusind bank j&k bank icici bank dcb ing vysya sun pharma lupin
5.01 PM Dec 4th
News across the web »
Dec 04, 2013 at 05:37 | Source:
Economic Times
Dec 04, 2013 at 00:00 | Source:
VC Circle
Copyright © e-Eighteen.com Ltd. All rights reserved. Reproduction of news articles, photos, videos or any other content in whole or in part in any form or medium without express written permission of moneycontrol.com is prohibited.