Tcs Result
Messages on Tcs Result »

Silver Member
1 Followers
News are positive to tcs. Results are excellant. Why this stock is coming down. Whether huge buying will come which lead to 2200 shortly.
8.26 PM Nov 14th

Platinum Member
87 Followers
i was expecting a fall in IT after TCS result which played out ...my target for this fall in case of TCS is in the zone of 1920-1980 ..then i m expecting a bounce ..so we could see TCS at lil higher level by expiry ...but NOvember its going down :) ..i m gonna play both bulls n bears on TCS
7.49 PM Oct 24th

Silver Member
0 Follower
Prince..bro..just share your logic Base behind 1780 for today target.ok gut feeling for Tmrrow.Is SBI situation is like Tcs before result. Beforehand tcs result rise 100/200 & on & after result -150.
3.57 PM Oct 23rd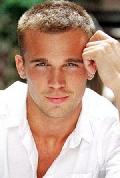 Platinum Member
68 Followers
tcs result day all mmb say great result open above 2400.per 2230 bhi cross nahi kiya..or 2100 pe beth gaya.
5.49 PM Oct 18th

Silver Member
0 Follower
happened after result declared, but same didn`t happened instead went to negative even though tcs results were 24% up and no us threat also got resolved on wed night for indians.. , still this operators didn`t allow to rise. So all indian channels request - please put line that all views of brokers
1.30 PM Oct 18th
Platinum Member
61 Followers
SGX is a leading indicator, which is not 100% trustable. My main worry is TCS result, though very good, was not taken well by market. How will it take HCL results?
8.08 PM Oct 17th
Platinum Member
61 Followers
Though Nifty fell 45 points, all calls and puts are in negative.. Very good move by institutions. For average Infy results, they rallied IT. For very good TCS results, they know there will be lot of buyers, so offload their positions to the new buyers and laughing all the way to the bank.
3.56 PM Oct 17th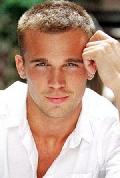 Platinum Member
68 Followers
hi tanay whats about tcs result any target tm ..
1.17 PM Oct 16th

Platinum Member
35 Followers
reason? for me 21 is sure as tcs results are very good
12.32 PM Oct 16th

Platinum Member
262 Followers
tcs results gud. in march qtr tcs even after gud results. profit booking seen from 1500 to 1400 below last qtr. continues run up on upside. this qtr. better to take position after 1 hour of market open
10.29 PM Oct 15th
News across the web »
Oct 15, 2013 at 22:47 | Source:
DomainB
Jul 19, 2013 at 14:17 | Source:
The Hindu BusinessLine
Copyright © e-Eighteen.com Ltd. All rights reserved. Reproduction of news articles, photos, videos or any other content in whole or in part in any form or medium without express written permission of moneycontrol.com is prohibited.