Tax Gdp Ratio
Messages on Tax Gdp Ratio »
Silver Member
5 Followers
local and global factors. That being the case, the only way current account deficit can be kept in check is by reducing imports of gold and oil.It is better to acheive fiscal consolidation partly through a higher tax-GDP ratio than merely through reduction in the expenditure to GDP ratio
8.00 PM Feb 27th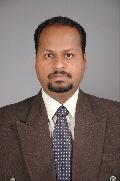 Silver Member
0 Follower
Well said.our complex tax administration systems have only promoted corruption otherwise why we have the lowest tax /GDP ratio.People at times are reluctant to get into the tax system not because they want to evade taxes but to evade the harassment at times existing in the system.Hope Mr FM
10.41 PM Feb 6th
Market Analysis - Fundamental View
for him to put the facts like what is the oil price and deficit of the country, what is the cost of the govt as a percentage of GDP comparing with other countries like US and other BRIC countries. Govt cries alwasy that the tax gdp ratio then what about the Govt expenditure to the GDP ratio. Meida always
1.01 PM Sep 20th 2012
Source:The Hindu BusinessLine - New Delhi, June 15: India should aim for a tax-GDP ratio of 20 per cent in the next two years, the Chief Economic Advisor, Dr Kaushik Basu said on Friday. Currently the combined tax-GDP ratio for the Centre and States put together is 15 per cent. "We need to have
10.41 AM Jun 16th 2012
Platinum Member
881 Followers
Need to raise tax-GDP ratio Will make some amendment in FRBM ACT FRBM implementation back on track Fiscal balance deteriorated due to subsidy Avg price of crude to exceed $115 dollar/barrel in 2012 Current account deficit at 6.3% of GDP in FY12 Avg price of crude to exceed $115 dollar
6.22 PM Mar 16th 2012
Platinum Member
2 Followers
Need to raise tax-GDP ratio for fiscal consolidation
2.49 PM Mar 16th 2012
Platinum Member
2 Followers
Need to raise Tax-GDP ratio for fiscal consolidation: Sanjiv Chaudhary
12.27 PM Mar 16th 2012
Source:The Hindu BusinessLine - New Delhi, March 13: The Centre for Budget and Governance Accountability and Oxfam India have urged the Finance Minister to take a re-look at certain tax exemptions, to raise resources for welfare schemes. Expressing concern at the low tax-GDP ratio at a press meet
12.27 PM Mar 14th 2012
Source:The Hindu BusinessLine - New Delhi, March 13: The Centre for Budget and Governance Accountability and Oxfam India have urged the Finance Minister to take a relook at certain tax exemptions, to raise resources for welfare schemes. Expressing concern at the low tax-GDP ratio at a press meet
11.35 AM Mar 14th 2012
Platinum Member
98 Followers
lol it is so much fun to prove you wrong. tax-gdp ratio was at the peak in 2007, and thereby it started falling. so you really cant say that tax collection are at thier highest. even the absolute figures will prove you wrong.
11.23 AM Oct 25th 2012
News across the web »
Aug 23, 2013 at 13:47 | Source:
Calcutta Telegraph News
Mar 07, 2013 at 23:21 | Source:
The Hindu BusinessLine
Copyright © e-Eighteen.com Ltd. All rights reserved. Reproduction of news articles, photos, videos or any other content in whole or in part in any form or medium without express written permission of moneycontrol.com is prohibited.