Stocks
Messages on Stocks »

Silver Member
2 Followers
RAKLAW sir plz advice some good fundamental stocks
about 7 min 47 sec ago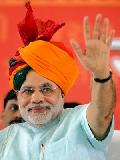 Platinum Member
379 Followers
DII trading activity on 12-03-2014Cash Segment Net : Rs.-821.97Cr FII trading activity on 12-03-2014Cash Segment Net : Rs.864.35CrIndex Futures Net : Rs.-73.71CrIndex options Net : Rs.-136.98CrStock Futures Net : Rs.-357.33CrStock Options Net : Rs.-18.13Cr F&O Net : Rs.-586.15Cr
about 8 min 51 sec ago

Platinum Member
1386 Followers
Good evening dear friends! I was so tired in travelling that I could not see the market during day.But technicals do there work...And as predicted the stock was bearish for intraday and made a low of 111.20 !
about 8 min 54 sec ago
Agar aapne dhang se us news ko samjhne ki koshish ki to aap samjh jayenge ke 28th April tak is stock me uncertainty bani rahegi. Aur Stock sirf niche hi ayega upar nahi
about 11 min 1 sec ago

Silver Member
4 Followers
we need boarders who can analyse the stock here and not some one who just comes in and bashes the company and its promoters and then leaves...if you want to do that plz go to facebook or twitter....this a forum for genuine investors who share there views on the stock!!!!
about 11 min 9 sec ago

Platinum Member
75 Followers
As a short term investor, we need not to go much deeper into these research work. Present closed market price is best entry price for this stock. We must accumulate this stock at 125 and avg it at 120/115/110 and exit when we get 8 to 10% profit.
about 12 min 31 sec ago
Dando Bhai kya positive hai isme? Can you please explain? Aur agar is tarah ki news positive hain to yeh stock bad kyon nahi raha hai yar? I still feel I will get success to buy the lumsum quantity of stock in Rs 0.25 or below than in 1 year.
about 13 min 9 sec ago

Silver Member
0 Follower
next target should be 110-120 as it gave closing above 84 with good volumes. much awaited since long. other stock is DCB which should above its 52 wk high with good volumes to move higher.
about 13 min 12 sec ago
Gold Member
40 Followers
lets c..cant say intrday targets..till friday i cant give surety for any stock targets..so if u can further ur horizon then u vl earn good profits..till friday cant say much..i vl again say its ol about banks and natural gas now..invest in these u vl earn profits
about 16 min 44 sec ago
Pandit ji aap to Gyata hain. Aap hamare pujniya hain. Please bulk deal ko duston ki tarah good news mat samjho. Aur Ye stock daily all support level todta ja raha hai, phir bhi aapko kyon lag raha hai ke 2.65 strong support level hai? Aur volume ko bhi seriously mat lo. Yeh socho ke daily log 5
about 17 min 52 sec ago
News across the web »
Mar 12, 2014 at 17:54 | Source:
FirstPost
Mar 12, 2014 at 16:01 | Source:
Wall Street Journal
Copyright © e-Eighteen.com Ltd. All rights reserved. Reproduction of news articles, photos, videos or any other content in whole or in part in any form or medium without express written permission of moneycontrol.com is prohibited.