Sistema
Messages on Sistema »
Source:Economic Times - NEW DELHI: Sistema Shyam Teleservices Ltd, Russian conglomerate Sistema JSFC`s Indian arm, doesn`t see any significant consolidation of the Indian telecom market for at least next one year despite rules being relaxed, owing to complexities of business operations
3.28 PM Dec 5th
Source:The Hindu BusinessLine - Sistema Shyam TeleServices Ltd (SSTL), the MTS brand telecom operator today announced partnership with hypermarket retail chain Big Bazaar to increase its reach. "Adding to our 150 MTS branded stores across Kolkata and West Bengal circle, the launch of 12 unique
6.58 PM Nov 25th
Telecom sector is consolidating....TTML is restructuring....merger with TTSL /sistema/aircel....revenues already started turning positive...Markets expecting to make newer highs in near future so will TTML make new highs in near future so nothing to lose at this rste...definately a buy.....!!!!
10.22 AM Nov 22nd
Platinum Member
701 Followers
Source:FirstPost - Sistema Shyam Teleservices is hoping that the government holds another auction for 800 mhz spectrum band so that it can at least get 5 mhz of contiguous spectrum in each of its nine circles. Sistema offers CDMA services in nine circles using this spectrum band and was the only
4.19 PM Nov 20th
Platinum Member
197720 Followers
Are you bullish on Sistema Shyam Teleservices?
3.58 PM Nov 20th
Source:The Hindu BusinessLine - Sistema Shyam Tele Services Ltd (SSTL) has launched next generation MBlaze Ultra in its 3G plus telecom network in Kerala. Powered by Evolution-Data Optimized (EV-DO) Rev. B Phase II technology, MBlaze Ultra provides data speeds of up to 9.8 Mbps. The company has
2.33 PM Nov 2nd
Source:The Hindu BusinessLine - Dmitry Shukov, Chief Executive Officer of Sistema Shyam Teleservices has a long way to go before he can beat incumbent mobile operators' market share. But Shukov won a small battle recently when he was able to beat a top executive of a large mobile operator while
12.45 PM Oct 25th
Source:Economic Times - NEW DELHI: Sistema Shyam Teleservices Ltd (SSTL) has reiterated that it is open to holding talks for merger and acquisitions but did not comment on any ongoing talks with other mobile phone companies. ET had earlier reported that the company, a unit of Russia s oil
11.48 AM Oct 24th
STL(shyam telicom) and SSTL(sistema shyam teleservices ltd) are different Licence is won by SSTL .This is statrted going up just because STL may get contracts from SSTL. But STL is not a profitable company.
6.20 PM Oct 17th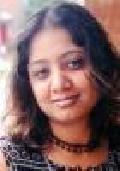 Gold Member
37 Followers
SHYAM TELECOME LTD SHARE PRICE DOUBLED IN ONE WEEK, NEXT TARGET IS RS100 IN DEC2013. "Sistema Shyam gets third carrier licence for 800MHz for next 20years, unlisted entity, 74%owned by sistema joint financial corporation&the russian government& balance by the share holders of shyam telecom ltd
11.17 AM Oct 11th
News across the web »
Dec 10, 2013 at 19:17 | Source:
The Hindu BusinessLine
Dec 10, 2013 at 04:47 | Source:
Calcutta Telegraph News
Copyright © e-Eighteen.com Ltd. All rights reserved. Reproduction of news articles, photos, videos or any other content in whole or in part in any form or medium without express written permission of moneycontrol.com is prohibited.