Roller Coasters
Messages on Roller Coasters »

Silver Member
1 Followers
80.5 has been broken be ready for roller coaster to 76
2.17 PM Dec 12th

Platinum Member
7 Followers
Jethmalani ji, Good evening. JPA board never fails to surprise me. Its so exciting that sometime i feel nauseaus. I mean that in a good way though. Always a roller coaster ride. Few minutes good and then bad. Anyways to answer your question. Nifty has to hold 6325 firstly. Then it has to break 6360
10.13 PM Dec 11th

New Member
0 Follower
As in most US Census reports, Econintersect does not agree with the seasonal adjustment methodology used and provides an alternate analysis. The issue is that the exceptionally large recession and subsequent economic roller coaster has caused data distortions that become exaggerated when
4.56 PM Dec 5th

Platinum Member
62 Followers
Roller coaster
1.48 PM Dec 5th
Platinum Member
3775 Followers
Roller Coaster is on and the Ride is Rocky!!
12.30 PM Dec 4th

Silver Member
2 Followers
enjoy the roller coaster ride...
10.46 PM Dec 3rd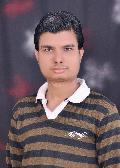 Gold Member
4 Followers
Hello Kamani ji, are you enjoying the Inox Roller Coaster ride. Fasten the seat belt tightly.!
2.42 PM Dec 3rd

Platinum Member
10 Followers
i feel operators may testing the patience of investors by giving small green shows at snail speed from last few days. if he decide to prove that he is the master of this show then he easily step in to roller coaster which moves on many curves.
10.56 PM Dec 2nd

Silver Member
2 Followers
positives are already priced in index..so expect some roller coaster rides in Dec. so tighten your belts n enjoy
5.51 PM Dec 2nd

Platinum Member
172 Followers
this stock, till then enjoy the roller coaster ride.
1.24 PM Dec 2nd
Copyright © e-Eighteen.com Ltd. All rights reserved. Reproduction of news articles, photos, videos or any other content in whole or in part in any form or medium without express written permission of moneycontrol.com is prohibited.