Risk Aversion
Messages on Risk Aversion »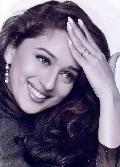 Platinum Member
5259 Followers
V-Guard at Rs 673 , is Nice stock for Risk averse Investors , It wil keep Rising up gradually towards Rs 750 b4 Q1 Results
10.43 AM Jul 8th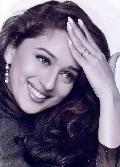 Platinum Member
5259 Followers
Nisha ji , Texmo Pipes at Rs 18.75 is Risky share , Even if the co has the potential , first Let the co perform thn enter it , Since yu desire to Exit it just after 2 days of yur entry this indicates that yu are Risk averse Investor , So pls Invest yur money in some safe stocks n let Texmo Pipe
7.21 PM Jul 6th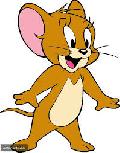 New Member
10 Followers
you are right. rei agro is not for risk averse investors and those who can write off their money should only play with it. certainly should not be promoted on suzlon board.
11.15 AM Jul 4th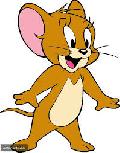 New Member
10 Followers
vishal, rei is a very much speculative bet. risk averse investors should not go there. i have some holdings but it is so small that i can afford to write it off in worst case scenario.
11.14 AM Jul 4th

New Member
45 Followers
SMG I undertand the concept but my point was that people who invest in these sectors are considered to be passive investors and said to be risk averse (who are only interested in average returns) while according to last few years data these sectors have given above average returns over the index
12.11 PM Jun 27th

MOSL Advisory (Authenticated User)
Platinum Member
4570 Followers
Precious metals registered a second consecutive weekly gain on a wave of risk aversion across global markets as equities fell and oil prices soared on the escalating conflict in Iraq. view detailed report http://t.in.com/eInk pls read disclosure MOSL
10.17 PM Jun 18th

Platinum Member
3456 Followers
has got good fundamentals and a bright future; so, this could be just a bout of profit booking or exit by risk averse investors considering the overall markets tentative condition!! But I am confident this entity will show a level of 75 at the least in six months from here!! In case they declare
5.35 PM Jun 16th

Platinum Member
13493 Followers
In a volatile session of trade on Dalal Street, Indian benchmarks pared early losses to end the day in red for a second straight session on Monday to their lowest close in 1-1/2 weeks on risk aversion among investors due to geopolitical tensions along with disappointing domestic economic data lead
4.09 PM Jun 16th

Gold Member
48 Followers
sit may if one is not risk averse comprise of penny stocks and momentum stocks which would AUGMENT ones capital for further reinvesting in fundamentally good stocks. DO THINK ABOUT IT. Techm is not for conversion and buying other momentum stocks unless u reinvest in the same number of shares after
11.06 AM Jun 16th

Gold Member
20 Followers
such shares when they start falling, they move circuit to circuit down as well. So take the risk and make the gain. if one is risk averse, then any level is a better level to get out.
1.51 PM Jun 11th