Reliance Power
Messages on Reliance Power »

New Member
0 Follower
buy buy 150 after budget - My target for Reliance Power is Rs 150 for the short term
2.19 PM Jul 8th

New Member
0 Follower
VERY WEAK STOCK NOT PERFORM ACCORDING MARKET UPSIDE .50 PASISE AND DOWNSIDE RS. 3-5/- - My target for Reliance Power is Rs 102 for intraday with a stoploss of Rs 101
12.56 PM Jul 8th

Platinum Member
3 Followers
buy bglo 8.67 target 95 abhi 12lakh sellar he jab bhi sellar katega tab continu uppar jayega - My target for Reliance Power is Rs 95 for the short term with a stoploss of Rs 00000
8.01 PM Jul 6th
Silver Member
3 Followers
Buy RPOWER, Definitely may go 125 within next week. Strong recovery yesterday - My target for Reliance Power is Rs 125 for the short term with a stoploss of Rs 106
10.46 AM Jul 5th

New Member
0 Follower
Reliance power
4.14 PM Jul 4th

Gold Member
13 Followers
It will never go up bro because its in power generation space ..the tariff charged by power generation companies stays same for years and that`s why stocks like power grid,ntpc,reliance power hardly move up ....At best its a dividend play and god knows when r power will give one ..if you want
2.52 PM Jul 4th
Platinum Member
10186 Followers
At 11:59 hrs Reliance Power has formed a bullish bar reversal chart pattern today. A Bullish Bar Reversal occurs when today\'s low is lower than its previous day low and the current price / today\'s close is higher than its previous day close.
12.00 PM Jul 4th

Gold Member
22 Followers
them - like reliance power or adani power or Tata power or foreign investors like sembcorp etc. But with such a huge debt they may not be interested. So the only way is to sell off plants one by one. this will make it a small power company. I am stuck at higher price and I am also hoping some jadoo
11.37 AM Jul 4th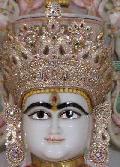 Platinum Member
218 Followers
biggest loot by Anil Ambani in the name of Reliance Power.
2.30 PM Jul 3rd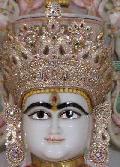 Platinum Member
218 Followers
When Anil Ambani Reliance Power killed evvery investor in power sector. Now black tunnel having a light. Revival mean big change in Industry. NO FDI without POWER .Govt main foucus on power.
2.18 PM Jul 3rd
News across the web »
Sep 27, 2014 at 13:17 | Source:
Economic Times
Sep 26, 2014 at 03:11 | Source:
Calcutta Telegraph News
Copyright © e-Eighteen.com Ltd. All rights reserved. Reproduction of news articles, photos, videos or any other content in whole or in part in any form or medium without express written permission of moneycontrol.com is prohibited.