Reliance Industries
Messages on Reliance Industries »
Gold Member
28 Followers
This stock will grow in the bull market as their revenues depend on the stock markets...Reliance Industries invested Rs.2700 croes in this company....Now is the time for them to grow this investment...Stayed invested..A multi-Bagger in the making - My target for TV18 Broadcast is Rs 40
10.10 PM Dec 8th
Platinum Member
438 Followers
the most, with weightage of ICICI Bank and HDFC Bank rising on the index. The weight of Larsen & Toubro, Infosys Technologies, Reliance Industries and HDFC have also been boosted by the shift.***AVIN 57
5.20 PM Dec 7th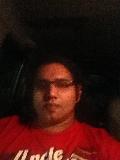 Platinum Member
55 Followers
ICICI Bank - Reliance Industries are going down !! 945 & Reliance 828 , From those levels it will bounce back and make new highs @ 1526 icici & 1027 - 1072 Reliance
3.38 PM Dec 6th
Platinum Member
192384 Followers
Source:Calcutta Telegraph News - New Delhi, Dec. 5: Gas production from Reliance Industries' eastern offshore KG-D6 block has slipped further to about 12 million metric standard cubic metres per day. "It (production) is about 12mmscmd," B. Ganguly, chief operating officer of RIL's exploration
2.53 PM Dec 6th
Platinum Member
697 Followers
Source:FirstPost - New Delhi: Reliance Industries today said natural gas production from its eastern offshore KG-D6 block has slipped further to about 10 million standard cubic meters per day."It (production) is about 10 mmscmd," B Ganguly, Chief Operating Officer of RIL`s exploration
4.00 PM Dec 5th

Platinum Member
702 Followers
Reliance Industries Ltd (RIL) has underperformed the benchmark indices by 40 per cent over the past three years, largely due to its falling gas volumes and consistent downgrades. Analysts believe this trend of earnings downgrades is largely over for RIL. With the company redefining petrochemical
10.36 AM Dec 5th

Platinum Member
702 Followers
Reliance Industries Ltd (RIL) has underperformed the benchmark indices by 40 per cent over the past three years, largely due to its falling gas volumes and consistent downgrades. Analysts believe this trend of earnings downgrades is largely over for RIL. With the company redefining petrochemical
10.35 AM Dec 5th
Platinum Member
197286 Followers
Will you bet on Reliance Industries for long term?
4.19 PM Dec 4th

New Member
0 Follower
SAT adjourns the case till Tuesday the hearing on an appeal by Reliance Industries Ltd (RIL) against market regulator Security and Exchanges Board of India (SEBI) in the 2007 insider trading case ...
12.12 PM Dec 4th
Platinum Member
73 Followers
BUY RELIANCE INDUSTRIES FOR THE TARGET OF 900 - My target for Reliance is Rs 900 for the short term with a stoploss of Rs 830
9.41 PM Dec 3rd
News across the web »
Dec 08, 2013 at 15:47 | Source:
The Hindu BusinessLine
Dec 08, 2013 at 03:47 | Source:
The Hindu BusinessLine
Copyright © e-Eighteen.com Ltd. All rights reserved. Reproduction of news articles, photos, videos or any other content in whole or in part in any form or medium without express written permission of moneycontrol.com is prohibited.