Reliance Capital
Messages on Reliance Capital »

Platinum Member
136 Followers
Reliance Capital----SELL/SHORT----it may headed towards 358--340--320 in short term---coreection in market started
10.57 PM Dec 12th

New Member
0 Follower
sell sgx nifty................ sell reliance capital & tata motor
7.12 PM Dec 12th

Platinum Member
8708 Followers
.80 points and Nifty plummeted 70.85 points to shut the shop at 6237.05. Some of the winning picks of the day; IndusInd Bank(sell), Axis Bank(sell), SKS Micro Finance(buy), ICICI Bank(sell), Tata Steel(sell), Canara Bank(sell), Tata Tele Services(buy), Escorts(sell),Reliance Capital(sell), Finolex Cables
4.19 PM Dec 12th

Platinum Member
8708 Followers
Sureshot$-Buy Reliance Capital(Intraday)@374 sl 378.60 tgt 365 !!
12.11 PM Dec 12th

Platinum Member
136 Followers
No clearance from Enforcement Dirctorate to ADAG(Rel Capital) for banking license--2G Spectrum Case/CBI inquiry pending---no hopes for banking license to Reliance Capital---SELL/EXIT--it may slip below 340--320--300 in short term
9.41 PM Dec 10th
Platinum Member
80 Followers
before 340, there is no support in reliance capital..............
7.29 PM Dec 10th

Platinum Member
155 Followers
Reliance Capital : buy Buy @ 379 Add @ 375 SL 371 tGt 395/405
1.39 PM Dec 10th

New Member
0 Follower
selling in reliance capital
11.50 AM Dec 10th

Platinum Member
1216 Followers
NSEI Block Deal: Reliance Capital 172,634 shares at 385.50 rupees
11.37 AM Dec 10th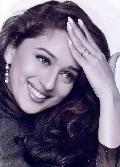 Platinum Member
414 Followers
Reliance Capital today hit a high of Rs 407 , I rembr recommending this to yu at Rs 306 in early Sept 2013 wit a Target price of Rs 400 , Some1 on this board strongly objected to this target saying hw more than 20% return possible in this stock , Nw Let this person open its Eyes n See the screen
1.40 PM Dec 9th
News across the web »
Dec 06, 2013 at 17:17 | Source:
The Hindu BusinessLine
Dec 06, 2013 at 15:57 | Source:
Economic Times
Copyright © e-Eighteen.com Ltd. All rights reserved. Reproduction of news articles, photos, videos or any other content in whole or in part in any form or medium without express written permission of moneycontrol.com is prohibited.