Ratnagiri
Messages on Ratnagiri »

Platinum Member
43 Followers
entered. But this quarter they posted huge loss, looks like cleaning books is going on.Has anybody seen the factory located in dombivli ^ khed ratnagiri
7.55 PM Dec 10th
Source:DNA India - With the BJP demanding the Shiv Sena give up some constituencies, including the Mumbai south, seat-sharing among the saffron parties in Maharashtra can witness some friction ahead of the Lok Sabha polls. The BJP also wants to contest from constituencies like Ramtek, Ratnagiri
3.21 PM Oct 25th
Read R.K.Bansal, ED IDBI and head CDR cell, interview to CNBC TV 18 and published reports about Ratnagiri Dabhol Plant few days back in ET.
5.43 PM Oct 16th
Source:The Hindu BusinessLine - Ratnagiri Gas and Power Pvt Ltd, operator of the beleaguered Dabhol power plant, has sent an urgent message to the Power Ministry saying that it may become a Non-Performing Asset unless domestic gas supplies are restored or Maharashtra agrees to buy electricity
10.15 AM Oct 16th
the Maharashtra Refinery in Ratnagiri.
7.12 PM Sep 24th
Source:The Hindu BusinessLine - From Ratnagiri, the story of a boy who dreamt big. The founder of USV Ltd, Vithal Balkrishna Gandhi overcame difficult circumstances to achieve success in life. Educated in the US, he participated in the country's freedom struggle mentored by Lala Lajpat Rai, before
10.41 AM Aug 23rd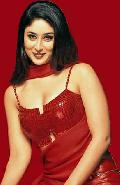 Platinum Member
78 Followers
in Ratnagiri District of Maharashtra State with installed capacity of 350 tonnes per day. The proposed location has abundant supply of raw materials from Maharashtra and nearby states like Karnataka. The facility has excellent road, rail and water connectivity for the dispatch of the final products to steel
9.38 PM Aug 14th

Platinum Member
145 Followers
has recently completed an expansion of the Emulsion PVC resin capacity from 10,000 MTs p.a. to 20,000 MTs p.a. E-PVC is a speciality grade used in various applications like artificial leather clot, footwear, flooring, etc. Captive Power Plant The Company's 43 MW power plant at Ratnagiri is fully
2.51 PM May 27th

Silver Member
5 Followers
Lever India managers dint bother to look at the Ratnagiri Alphanso mango orchards or the 5000 crores mango nectre market growing @ 25% p.a. where Coca cola went on to make a 1000 crores brand from Maaza Mango !
3.36 PM May 6th

Platinum Member
57 Followers
Three drawbacks are as follows 1. pledged shares. 2. 1.6 % shares have to be sold due to SEBI norm of 75% holding. 3. ratnagiri plant is operated by imported coal , but technology is one of the finest in power generation. long term investors should accumulate for long term.
6.22 PM Apr 15th
News across the web »
Nov 28, 2013 at 23:37 | Source:
The Hindu BusinessLine
Nov 28, 2013 at 20:57 | Source:
The Hindu BusinessLine
Copyright © e-Eighteen.com Ltd. All rights reserved. Reproduction of news articles, photos, videos or any other content in whole or in part in any form or medium without express written permission of moneycontrol.com is prohibited.