Rate Cut
Messages on Rate Cut »

Platinum Member
685 Followers
with an interest rate cut even though he had drawn up a fiscal consolidation roadmap. He made this famous statement then: "Growth is as much a challenge as inflation. If the government has to walk alone to face the challenge of growth, then we will walk alone." Subbarao turned out to be right, for he has seen
about 2 hrs 25 min 31 sec ago
CAN YOU EXPLAIN why rate cut?? rate is imminent and bank nifty to plunge this month.but you are telling reverse.is it a joke? or r u serious?
about 9 hrs 4 min 11 sec ago

Gold Member
2 Followers
You cannot predict the impact( how severe) of a rate hike which seems immenent for RBI , especially on rate sensitives like banks, realestate , autos. and when every where else rate cut , we raising rates will send an alarming signal and even possibility of soverin downgrade
about 9 hrs 37 min 25 sec ago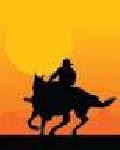 Platinum Member
276 Followers
Rate cut imminent...iip down banknifty to bounce back soooon...
about 9 hrs 46 min 27 sec ago
Platinum Member
144 Followers
pichle saal jab vegitable saste hua the aur inflation itna nanhi bada tha tabkonsa rbi ne rate cut kar liye the jo ab akr lenge
9.43 PM Dec 12th

Platinum Member
10 Followers
I am just saying that we need to buy this share when there would be a rate cut
9.39 PM Dec 12th

Platinum Member
178 Followers
Whether tapering starts in December or not, FII need to prepare for the enevitable. Besides, dismal IIP may have some bearing, even though FIIs weighs more on inflation front. So they will not exactly cheer up on the Nov CPI tomorrow. Now the rate cut hopes r buried n they start to incorporate
8.58 PM Dec 12th

Platinum Member
10 Followers
Sell yes bank ....if no rate cut or interest rate increase on 18 by RBI ....Bank ....fall yes ....350
8.54 PM Dec 12th
rate cut?man rate hike is sure now
8.52 PM Dec 12th
rate cut? man it is ratehike time
8.50 PM Dec 12th
News across the web »
Dec 10, 2013 at 16:37 | Source:
The Hindu BusinessLine
Dec 06, 2013 at 12:02 | Source:
BBC
Copyright © e-Eighteen.com Ltd. All rights reserved. Reproduction of news articles, photos, videos or any other content in whole or in part in any form or medium without express written permission of moneycontrol.com is prohibited.