Range Rover Evoque
Messages on Range Rover Evoque »
,427 units in September against 75,773 units in September 2012. In the case of its UK offering, the company has said its Range Rover Evoque continues to be successful. The company said the new Range Rover Sport has made a strong start with sales of 1,309 vehicles in what is only the second month of customer
8.58 PM Oct 9th
selling a total of 50,427 units in September against 75,773 units in September 2012. In the case of its UK offering, the company has said its Range Rover Evoque continues to be successful. The company said the new Range Rover Sport has made a strong start with sales of 1,309 vehicles in what is only
1.36 PM Oct 5th
selling a total of 50,427 units in September against 75,773 units in September 2012. In the case of its UK offering, the company has said its Range Rover Evoque continues to be successful. The company said the new Range Rover Sport has made a strong start with sales of 1,309 vehicles in what is only
1.28 PM Oct 5th
Gold Member
9 Followers
% Tax exemption, 100% Happiness, your contribution to help them learn. A True Range Rover Evoque in Compact Form. Click here Make A Winning Choice This Budget Get The Most Awarded Car. Performance is answering 50,000 questions a day. Know more New Look, New Engines, New Discovery 4. Click here CII- Exim
6.25 PM Mar 8th

Platinum Member
63 Followers
- will be launched in India later this year, along with model year changes for the XF and XJ. The Jaguar product range in India includes the XF, XFR, XKR, XKR-S and XJ. For Land Rover, the product range includes the Freelander 2 (built in Pune), Discovery 4, Range Rover Evoque, Range Rover Sport and the all
5.26 PM Jan 17th

Platinum Member
63 Followers
volumes at 67,610 units. Growth in volumes was driven by continued strong demand from China region and by sales of the Range Rover Evoque. Sales in the China region represented 21.1% of sales for the quarter ended 30 September 2012, as against 16.3% for the corresponding period last year. Tata Motors
4.30 PM Nov 8th 2012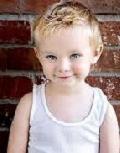 Platinum Member
223 Followers
China region, which represented 21.1% of sales for the Quarter ended September 30, 2012, as against 16.3% for the corresponding period last year and by sales of the Range Rover Evoque.
10.20 PM Nov 7th 2012

Gold Member
2 Followers
, a growth of 12.8 percent compared to pound 2,915 million in a year ago quarter. JLR sales grew 13.9 percent year-on-year to 77,442 units in the September quarter, driven by continued strong demand from China that contributed 21.1 percent to sales in the quarter and demand for new luxury SUV Range Rover
6.14 PM Nov 7th 2012

New Member
2 Followers
luxury SUV Range Rover Evoque. UK subsidiary paid a maiden dividend of pound 150 million to Tata Motors. Cyrus P Mistry, deputy chairman of Tata Sons, has been appointed deputy chairman of Tata Motors. He will take over as chairman from Ratan N Tata on his retirement in December 2012. Mistry will also
5.14 PM Nov 7th 2012

Silver Member
0 Follower
The Range Rover Evoque Special Edition with Victoria Beckham that had its world debut at April`s Beijing Auto Show will go on sale in China in November as a prelude to sales in other markets around the world.
4.50 PM Oct 10th 2012
News across the web »
Dec 06, 2013 at 15:57 | Source:
Economic Times
Dec 06, 2013 at 02:47 | Source:
BBC
Copyright © e-Eighteen.com Ltd. All rights reserved. Reproduction of news articles, photos, videos or any other content in whole or in part in any form or medium without express written permission of moneycontrol.com is prohibited.