Rangarajan
Messages on Rangarajan »

Platinum Member
1131 Followers
by the Rangarajan committee, the poverty line has been set at Rs 47 per day in urban areas and Rs 32 in rural areas. This gives us a figure of 363 million people living below the new poverty line. It is these people we must focus on. Accordingly, we are planning to modify the Food Security Act to focus on two
11.22 AM Jul 8th

Silver Member
2 Followers
Never liked this bugger Rangarajan ... he lies with impunity!
9.13 PM Jul 7th
Platinum Member
917 Followers
Source:FirstPost - New Delhi: The new report of Rangarajan Committee on poverty on Monday drew flak from BSP chief Mayawati who attacked the government, saying the panel`s estimations were nothing but "making a joke of poor people.""This is nothing but making a joke of poor people. Whatever figures that
4.39 PM Jul 7th
Source:Zee Business - Pic Courtesy: - New Delhi: A panel headed by former PMEAC Chairman C Rangarajan has dismissed the Tendulkar Committee report on estimating poverty and said that the number of poor in India was much higher in 2011-12 at 29.5 percent of the population, which means that three
10.41 AM Jul 7th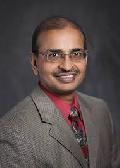 Platinum Member
77 Followers
its a fraud paper company and rangarajan is very serious about punishing the defaulters ,defaulted company will not get fresh loans ,
11.30 AM Jul 5th
Sugar (International bearish trend reversed, Rangarajan Reforms to solve issue, Import duty hike, Export subsidy), Ethenol (Blending will become mandatory) and Power (Modi`s trump card). With all the three products, the only way after the budget is price will move up after the Budget. Now
12.06 PM Jul 4th

New Member
13 Followers
imagine -if rangarajan formula is accepted -ethonal usage is increased -power plant starts in 2015 -bajaj is the only co to benefit the most
6.00 PM Jul 3rd
Source:Economic Times - NEW DELHI: Former PMEAC chief C Rangarajan has submitted the report on Tendulkar Committee methodology for estimating poverty to Planning Minister Rao Inderjit Singh.
3.19 PM Jul 2nd
Source:Economic Times - NEW DELHI: The Planning Commission is considering the report of Rangarajan panel, which reviewed the Tendulkar committee methodology for estimating poverty, but has not taken a view on it as yet, Planning Minister Rao Inderjit Singh said.
3.19 PM Jul 2nd

Platinum Member
1131 Followers
Tharoor, and from C Rangarajan to Montek Singh Ahluwalia to Sam Pitroda, among the non-politicians. Any one of them, or even all of them, could have told Sonia Gandhi and Rahul Gandhi about the negative consequences of pushing their bad, populist ideas. But they failed. What was true of the Congress may
1.22 PM Jun 30th
News across the web »
Dec 15, 2014 at 20:53 | Source:
FirstPost
Dec 10, 2014 at 19:37 | Source:
FirstPost