Q4
Messages on Q4 »

New Member
0 Follower
golden chance to buy at this level. Q4 results are very strong . Target before results 1000.
3.06 PM Jul 8th

Platinum Member
610 Followers
Q4 was not upto the mark,but for full FY14,HGS has managed to increase its revenues by a healthy 26%.This was accompanied by a near 90% rise in EPS.I see no reason,why 20-25% growth should be a problem.The Phillipines business will also pick up this year & beyond.
11.21 AM Jul 8th

New Member
13 Followers
Q4 base was 9,now Q1 base is 15 next base at 26 plus.buy and keep patience.
10.03 AM Jul 8th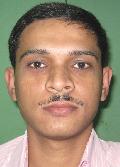 Platinum Member
435 Followers
to declare Q4 results which i don`t know what they have given. Hence, it will not get delisted. And my target of 3 months is between Rs 2-3. It can be more than that.
11.59 PM Jul 7th
Dear unseenvalue, what kind of growth prospects does the Company management envisage in next 6-12 months. The growth in latest Q4 2014 was not very good. Though operating margin is comparable to Industry players like Dhanuka etc, the return on net worth / ROCE is on lower side. The Company has
11.48 PM Jul 7th

Silver Member
2 Followers
quarterly result will be soft post Q4 dumping. Performance will improve over Q2 and Q3. Sell at 305 and buy at 285 post results
2.48 PM Jul 7th
margin (OPM) however, dipped in the last (Q4 of FY 2015) quarter from 14.3% to 8.7%. They are one of the prominent players in the electrical metering and allied equipment segment.Please share if you have any information. warm regards!
1.30 PM Jul 7th
.4 Q4 2014 Vinati: 22.2 / 23.3 RONW: Aarti: 22.1; Vinati: 32.1 Disc: I hold Asahi Songwon. warm regards!
8.50 PM Jul 6th

Gold Member
52 Followers
and visibility of multiyear earning and also increasing dividend year after year.The answer to the second question is the RS Software has been unfairly treated by the market over it`s peers even after Q3/Q4 2014 results.Here is the real catch,when such a unfair valuation is given by market, means it is made
8.18 PM Jul 5th

Silver Member
2 Followers
after q4 results. 96-105-92-120 10.35 AM Mar 22nd
9.46 PM Jul 4th
News across the web »
Sep 08, 2014 at 16:24 | Source:
FirstPost
Sep 01, 2014 at 09:32 | Source:
Economic Times