Petrol
Messages on Petrol »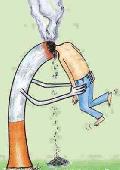 Silver Member
1 Followers
ohh mahaaraaj yeh n.g nu kaun seee bike daa engine laa ditaa petrol khatam hi nahi hondaa pyaa, pehley toh bhooley bhatkey 220-212 aa bhi jaati thhi 242 sey u turn lekar but iss baar iraadey nek nahi lagdey mainu, lagdaa hunn 258-62 wali bid laani hi paugeee
10.21 PM Dec 3rd

Platinum Member
11 Followers
VGE sirji, Push crude returned from 5895. might need to put petrol on its back to make it run. lol. regds manish
3.51 PM Dec 3rd

New Member
0 Follower
Transport System, Uninterrupted power supply, cheaper fuel cost (Petrol & Diesel), Improved health & Education Facility. Opportunity for every walk of people
12.47 PM Dec 3rd
Platinum Member
215 Followers
every one cannot be a gerorge soros and go against the rbi...lol...not much strength with the speculators....last time around they got away because RBI was not ready...this time it is different....and oil demand is also low this month....and it is seen when no petrol price increase was announced
7.55 PM Dec 2nd

New Member
0 Follower
in India people are moving to two wheelers as the petrol prices and traffic is on the rise. so this company is a fast growing company
7.34 PM Dec 2nd
Platinum Member
144 Followers
Diesel prices have been hiked by 50 paise/litre. There has been no change in petrol prices.
5.33 PM Dec 2nd

Platinum Member
59 Followers
Sandeep bhai ham bhi line me h petrol ke liye thoda dhyan rkhna.
1.15 PM Dec 2nd
Platinum Member
697 Followers
Source:FirstPost - New Delhi: Diesel prices were today hiked by 50 paise per litre but there will be no revision in rates of petrol this fortnight.The price increase, the 11th since January, excludes local sales tax or VAT and will be effective from midnight tonight, oil companies announced
8.00 PM Nov 30th

Platinum Member
19 Followers
don`t increase diesel prices instead reduce taxation . Reduce taxation on petrol too. Cooking fuel can be made costly to any level as we have got infinite indigenous substitutes of the same and the same can finish fiscal deficit caused by motor fuel tax reduction .
7.43 PM Nov 30th

Platinum Member
240 Followers
If either all the models of that Nano car would be cataloged with little selling price, or if the Nano would yield with 50 KMs/lire of petrol or 40 KMs/ lire of diesel, then only Ratan Tata can have big hopes. Otherwise his forecast would become failure.
7.29 PM Nov 30th
News across the web »
Dec 05, 2013 at 17:27 | Source:
The Hindu BusinessLine
Dec 05, 2013 at 13:27 | Source:
Economic Times
Copyright © e-Eighteen.com Ltd. All rights reserved. Reproduction of news articles, photos, videos or any other content in whole or in part in any form or medium without express written permission of moneycontrol.com is prohibited.