Pensioners
Messages on Pensioners »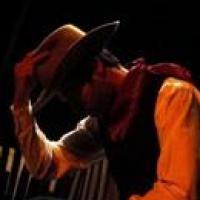 Platinum Member
22 Followers
Well I have the option to tweak my pension pot and can decide how much percentage will get invested in international funds..so that`s one major source money travels to other countries..
11.38 PM Dec 10th

Platinum Member
1216 Followers
JAPAN: @BloombergNews reporting that GPIF pension fund will invest with a foreign counterpart fund and in overseas infrastructure (-ve for Yen)
12.14 PM Dec 10th

New Member
0 Follower
is 10 months leave encashment at the time of retirement taxable ?. Is gratuity taxable at the time of retirement ?. Is provident fund amount paid to an employee at the time of retirement taxable ?. Is 40% commuted pension paid to the employee taxable ?. The employer happens to be IIT, Delhi.
3.35 PM Dec 9th

Platinum Member
63 Followers
The whole country is fed up with inflation pressure. Can you imagine, in an agriculture based country like India, people are starving for food? BJP must do something to bring down inflation, to provide food security to aam janta, retirement pension and subsidized treatment for the old
3.22 PM Dec 9th

Platinum Member
13 Followers
To reduce CAD all salaries of GOV personal Pensions and other dole outs must be ROLLED BACK. Nerga / Merga must be cancelled. Fuel should be on market prices and NOT administered, Kerosene should be off controlled prices.
11.45 AM Dec 9th
Platinum Member
222 Followers
is that Japan will also reduce their pension funds involvement....hence you are already seeing the effect....yen is weak....against all 19 major currencies.....son in short...India looses money...how much and when that is the question.....
8.32 PM Dec 6th
Platinum Member
192627 Followers
Source:BBC - What is your view on the state pension age being raised? Do you have a question about the Autumn Statement? BBC Radio 4`s Moneybox presenter Paul Lewis will answer some of your questions live on the BBC News Channel on Thursday afternoon. Send us your questions using the form below
3.24 PM Dec 5th
Platinum Member
192627 Followers
Source:Economic Times - NEW DELHI: New investment norms for India`s provident funds have completely shut the door on stock market plays, dealing a body blow to a decade-old hope that domestic pension savings could earn more by investing in equities and create a buffer against fickle foreign fund
7.17 PM Dec 4th
Platinum Member
699 Followers
Source:FirstPost - India will allow a portion of the country`s $80 billion in employee pensions to be invested in a wider array of debt, including short-term bills, in a bid to boost returns and further develop domestic bond markets.Fund managers handling money on behalf of the Employees` Provident
5.00 PM Dec 4th

Silver Member
3 Followers
BG sir, as I am in my own business I have to plan for pension income. I want to generate my pension income after 20yers from the dividend of TML holding to maintain current living standard (present income 10 to 12 lacs per annum). how many TML share should be held approximately at this stage? pl
2.42 PM Dec 4th
News across the web »
Dec 11, 2013 at 03:17 | Source:
Market Watch
Dec 10, 2013 at 21:57 | Source:
The Hindu BusinessLine
Copyright © e-Eighteen.com Ltd. All rights reserved. Reproduction of news articles, photos, videos or any other content in whole or in part in any form or medium without express written permission of moneycontrol.com is prohibited.