Outlook
Messages on Outlook »
Platinum Member
61 Followers
Nifty Outlook for 09 December 2013 The Nifty ended, 83.80 points, or 1.36%, higher at 6,259.90 last week. The Index continued to trade in the 6,220–5,970 range until Wednesday, but breached the mentioned range (on Thursday) on the upside after the exit poll results. However, it made a shooting
about 2 hrs 28 min 17 sec ago
Brokerage Recommendation: Commodity Review and Outlook - Dec 09, 2013 : Emkay Global Financial
about 4 hrs 24 min 19 sec ago
Brokerage Recommendation: Commodities Daily Outlook - Dec 09, 2013 : Nirmal Bang
about 4 hrs 27 min 56 sec ago
dear ab positive comment and negative outlook milega
about 4 hrs 32 min 37 sec ago

Platinum Member
67 Followers
growth the company had logged in the year ago period........Muted outlook: HUL said the slowdown in sales growth could last until next March. So, investors can expect sluggish sales to continue over the next two quarters. Besides, a greater impact of the rupee fall will be felt in the December quarter
2.35 PM Dec 8th

Silver Member
3 Followers
in case of dilisting ? do they get any money back and is there any standard process for that? 2) IS current PE less than industry PE always considered as positive outlook ? or it is just one of the indication provided the individual company is doing good ? 3) In case of pfizer it fell from 1800 to 1250
12.27 PM Dec 8th
Platinum Member
81 Followers
industry average of 32 provides positive outlook. Delisting rumour may be rumour only at this point of time. The question is now valuation. Pfizer should reach its due valuation in anticipation of synergy after merger with wyeth.
8.46 PM Dec 7th
Platinum Member
809 Followers
in the board, the latter said he would take the company with a long-term view if given a berth. He said he will strive to ensure the company has a long-term outlook. Akula said he thought tapping capital markets was the best way to infuse funds in the business but lost control over affairs after the IPO
4.31 PM Dec 7th
Brokerage Recommendation: Commodities Weekly Outlook - Dec 07, 2013 : Angel Commodities
2.30 PM Dec 7th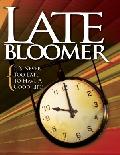 Platinum Member
46 Followers
as considering theory, is determining how well an investment strategy fits your personal outlook, time frame, risk tolerance and the amount of time you want to devote to investing and picking stocks.
10.13 PM Dec 6th
News across the web »
Dec 09, 2013 at 12:57 | Source:
Market Watch
Dec 09, 2013 at 12:57 | Source:
Economic Times
Copyright © e-Eighteen.com Ltd. All rights reserved. Reproduction of news articles, photos, videos or any other content in whole or in part in any form or medium without express written permission of moneycontrol.com is prohibited.