Npa
Messages on Npa »

Platinum Member
20 Followers
Very true.The bank is running short of money and very much dependent on Central Govt.Huge NPA as compare to NII.
10.10 PM Dec 11th

Silver Member
5 Followers
The scrip is fundamentally strong, even in a falling market the price has held its ground and moved up by 4%. It is a good devidend paying stock, and if the market supports it can go to a level of Rs.120-125 within a short span of 15-20 days, further the NPA of the company is very low so one can
7.21 PM Dec 11th
Mr.Chidu is a super prime minister who always thinks right.When it comes to bank NPA,he becomes shy to make a law to punish executives to default loans.He has set off Rs.140000 crores PSU banks profits against NPAs since 2007.We should salute for this !
6.20 PM Dec 11th

Platinum Member
19 Followers
Dear IOB Management, please give 10lakh loan to all IOB shareholders and later mark as NPA, so shareholders can recover their money, this is the only way left to shreholders.
12.42 PM Dec 11th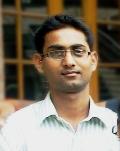 Platinum Member
186 Followers
If honestly u speak then u should tell... R u really Bearish on LIC HF which undervalued technically?? Fundamentally LIC HF posting good nos, Good div yield, good in NPA which is decreasing & v strong candidate for BL... Explain if I m wrong?
11.31 AM Dec 11th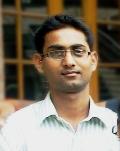 Platinum Member
186 Followers
Do u really understand Bad loans dear boarder ? bcoz look at the NPA less than 0.8% which is a v good... Response plz if I m wrong
11.06 PM Dec 10th

Platinum Member
5 Followers
Its showing will to reduce npa which is good.
12.26 PM Dec 10th

Platinum Member
5 Followers
Selling of npa will generate cash oe profit this quarter.so buy rupee will recover strongly in afternoon session.
12.23 PM Dec 10th

Platinum Member
19 Followers
IOB do not have power to go above 52, Today CBI sent IOBs former Manager and other two to Jail for cheating, IOB management very bad, that resulted in high NPA stock price fell down from 175 to 37, Invesots almost bankrupted.
10.29 AM Dec 10th
Platinum Member
225 Followers
the bad news before the year ending....which means banks will have to wash their dirty linen in public very soon....2 weeks ago people were talking about banks in a negative way....are you telling me they cleaned their NPA`S and increased their NIMS etc in 2 weeks time....and rbi is going to drop rates
9.04 PM Dec 9th
News across the web »
Dec 12, 2013 at 03:27 | Source:
DomainB
Dec 12, 2013 at 00:00 | Source:
NDTV Profit
Copyright © e-Eighteen.com Ltd. All rights reserved. Reproduction of news articles, photos, videos or any other content in whole or in part in any form or medium without express written permission of moneycontrol.com is prohibited.