Metals
Messages on Metals »
At 13:19 hrs Alkali Metals has formed a dark cloud cover candlestick chart pattern today. Dark Cloud Cover is a long white body followed by a black body. The following black candlestick opens higher than the white candlestick\'s high and closes less than halfway above the first line\'s real body
about 1 hr 27 min 44 sec ago

New Member
1 Followers
Non farm payroll my expaxtion it would cum around 192 - 193...Thr will nt much down side movement(IF 192 -193) comes...So for today bullions only buy on dips and Bse metals sell on rise...Note it Guys
about 1 hr 37 min 28 sec ago

Platinum Member
1254 Followers
all base metal sell call running >>>>>>>> From Top selling level >>>>Enjoy
about 1 hr 42 min ago

Gold Member
6 Followers
onlly jindal, sesagoa, tata steel look good in metal sector, so trust on these share and make bid
about 1 hr 49 min 43 sec ago

Gold Member
6 Followers
buy jsw future above 925 target 935,940 in this month , metal sector down in this week , but next week rise so keep alert
about 1 hr 56 min 44 sec ago

Gold Member
14 Followers
You are right. Consolidating nicely here. Will move very fast once the move begins as stock is available at just at 4 pe. And metal stocks are gaining.
about 1 hr 59 min 52 sec ago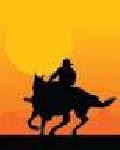 Platinum Member
274 Followers
Metal rock..baltic dryindex up 8 percent...copper to go new high.soon!
about 2 hrs 6 min 19 sec ago

Platinum Member
37 Followers
Metal products which is their main source of revenue segment, is down with revenues of 291cr(sep13), 415cr(Jun 13), 388(Sep12). But amazingly their profits(EBITA) are robust in this qtr 48.1cr(Sep13), 48.6(Jun13), 40(Sep12). EBITA margins for this qtr are around 16.5 compared to 11.7(Jun13), 10
about 2 hrs 25 min 36 sec ago
At 12:56 hrs Alkali Metals has formed a bearish engulfing candlestick chart pattern today. The Bearish Engulfing Pattern consists of two candlesticks; the first is white and the second black. The black body must totally engulf the body of the first white candlestick. After an advance, the second
about 2 hrs 27 min 50 sec ago
At 11:58 hrs Ankit Metal has formed a bearish bar reversal chart pattern today. A Bearish Bar Reversal occurs when today\'s high is higher than its previous day high and the current price / today\'s close is lower than its previous day close.
about 3 hrs 27 min 40 sec ago
News across the web »
Dec 06, 2013 at 12:02 | Source:
Market Watch
Dec 06, 2013 at 12:02 | Source:
Market Watch
Copyright © e-Eighteen.com Ltd. All rights reserved. Reproduction of news articles, photos, videos or any other content in whole or in part in any form or medium without express written permission of moneycontrol.com is prohibited.