Mercedes Benz
Messages on Mercedes Benz »
Source:NDTV Profit - New Delhi: German luxury car maker Mercedes Benz today said it will hike prices of its products across models by up to 10 per cent in India from next month. While the company did not specify the reason for the price increase, its rivals BMW and Audi
2.59 PM Dec 6th
Platinum Member
697 Followers
Source:FirstPost - New Delhi: German luxury car maker Mercedes Benz today said it will hike prices of its products across models by up to 10 percent in India from next month.While the company did not specify the reason for the price increase, its rivals BMW and Audi have already said they would
1.00 PM Dec 6th
Platinum Member
697 Followers
Source:FirstPost - In order to boost the number of super-luxury cars it sells in India, Mercedes Benz is now offering an all-new luxury experience topotentialbuyers.Those interested can actually opt for a fly-in visit from Mumbai as Mercedes has built a helipad within its factory premise in Pune
2.15 PM Dec 3rd
Source:The Hindu BusinessLine - German luxury cars maker Mercedes-Benz on Monday launched SLK-55 AMG priced at Rs 1.26 crore. The car that is powered by 5.5L V8 engine with seven speed transmission can perform 0-100kmph in 4.6 seconds, the company said.
3.23 PM Dec 2nd
Source:Economic Times - Man Mohan Rai LUCKNOW: Tier-II and III cities have emerged as a major market for luxury car makers and the next phase of growth would come from this segment, said MD and CEO, Mercedes Benz India, Eberhard Kern. He said that the growing prosperity in smaller cities has
1.34 PM Nov 21st
Source:Economic Times - MUMBAI: Eberhard Kern, the managing director of Mercedes Benz India, says the strong momentum powered by the luxury carmaker`s newly launched compact cars is likely to spillover to 2014. And buoyed by the response, the company is eyeing double-digit growth next year. Led
1.18 PM Nov 16th
Source:The Hindu BusinessLine - Mercedes-Benz India is betting big on compact cars and utility vehicles to drive salesin a market that has "lots of catch-up potential". The luxury carmaker is set to unfold a small-vehicle offensive in the Indian market over the next couple of years. Among those
12.07 PM Nov 16th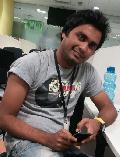 Platinum Member
9 Followers
Soham sir, please forgive me, You are in great profit, you are a great researcher. all your followers purchased "Mercedes BENZ E class" in 1 month trading. please leave us, we are poor small traders only.
9.03 PM Oct 28th
Source:Economic Times - MUMBAI: Rising disposable income, wider dealership networks and attractive finance schemes are helping more Indians indulge their fancy for upscale marques. Over the last 3-4 years, sales of entry level models in this segment — BMW X1, 3 Series, Audi Q3, A4 and Mercedes Benz
4.35 PM Oct 28th
Source:The Hindu BusinessLine - Mercedes-Benz has beefed up its roadside assistance fleet, and added a series of initiatives such as setting up a National Remote Diagnostic Centre, and facilitating online service booking even through smart phones and tablets to enhance the ownership experience
12.18 PM Oct 23rd
News across the web »
Dec 06, 2013 at 15:57 | Source:
The Hindu BusinessLine
Dec 06, 2013 at 15:57 | Source:
Economic Times
Copyright © e-Eighteen.com Ltd. All rights reserved. Reproduction of news articles, photos, videos or any other content in whole or in part in any form or medium without express written permission of moneycontrol.com is prohibited.