Mayawati
Messages on Mayawati »

Gold Member
8 Followers
leader is seen as a potential threat to Rahul`s own "ascension" to the throne. Given the big time bungling by the Congress and distrust of the enormously corrupt, criminal, incompetent, Muslim appeasing regional parties run by Mullah Mulayam, Mayawati, Nitish Kumar or Mamata Banerjee, the 2014 election
8.15 PM Dec 9th

Platinum Member
26 Followers
Sir there is BSP (mayawati) in Delhi.... and other places too... But AAP has done a great work...
11.41 AM Dec 8th
Platinum Member
220 Followers
and u have to to remember that there was no lalu, nitish, mayawati, mulayam singh, or other regional satraps in this election.....even the communist voted for aap in delhi...ask prakash karat who he voted for in the election in delhi....ha ha...
11.38 AM Dec 8th
For this script it`s negative that BJP winning.This is in favour of UPA as main source is Mayawati.So becarful in this counter.Soch samaj kar invest kar this is nse slogan.
2.33 PM Dec 6th

Platinum Member
74 Followers
Contrarian, you should understand one thing it is not the Centre that we can blame here, It is some of the states that have been messing around for ever, UP has been the biggest culprit, whether it is Mayawati or Akhilesh and it is all mired in vote bank politics, while we can blame UPA
10.08 AM Dec 2nd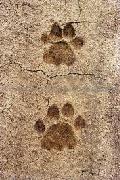 Platinum Member
98 Followers
irregularities against them. They are partners just in order to save their top leaders from CBI. Notable among them is SP , which has good number of MP`s. Behan Mayawati has been able to get cases of disproportionate assets quashed , by smartly arriving at an understanding with Congress that come what may , BSP
11.37 AM Nov 29th

New Member
0 Follower
People didn`t opt the BJP out. BJP was the single largest party, they just couldn`t form govt. Lost the vote of confidence with a SINGLE vote. It was the dirty politics of stupid leaders like Mulayam, Mayawati, Mamta n others.
1.36 PM Nov 26th
Platinum Member
192502 Followers
Source:DNA India - Last week, in Mumbai, Campa Cola residents got a reprieve from the impending demolition of their flats. In Delhi, Mayawati got permission to join three bungalows to create a super bungalow in the tony capital district without anyone raising any objections. A case of who has
1.35 PM Nov 18th

Platinum Member
221 Followers
stronger but further dividing the country. Regional satraps like Lalu, Mulayam, Mayawati, MDMK and so have also practiced the same and have replaced Congress in their respective regions of influence. Congress is a pseudo secular party and has used the minority only as a vote bank and done nothing
12.05 PM Nov 18th

Platinum Member
68 Followers
Mulayam Singh and Mayawati got rich reward for supporting the most corrupt regime in Indian History ( Clean Chit ) ... Clean Chit for Maya . Mulayam ... Laloo punished - less strength ... Everything is of maya - black money in India
3.20 PM Nov 12th
News across the web »
Dec 06, 2013 at 15:57 | Source:
Economic Times
Nov 27, 2013 at 05:07 | Source:
The Hindu BusinessLine
Copyright © e-Eighteen.com Ltd. All rights reserved. Reproduction of news articles, photos, videos or any other content in whole or in part in any form or medium without express written permission of moneycontrol.com is prohibited.