Ltro
Messages on Ltro »

Platinum Member
18 Followers
it is targeted LTRO....not good news at all...
6.19 PM Jun 5th

New Member
5 Followers
last time ECB announced LTRO in dec-11 end and jan-12 starting nifty bottomed out at 4500-4700 during that period only
10.54 PM Jun 4th

New Member
5 Followers
and couple this with the 2 trillion dollar worth LTRO done by ECB in jan2-12 which is to be returned by the participants by dec-2014 .This could cause a serious withdrawal of liquidity.In my veiw this is more of a challenge to world markets then any thing else. but central bank can always do more QE
5.21 PM Mar 11th

Platinum Member
33 Followers
ECB cuts the benchmark rate by 25bps to 0.25%, a new record low. This was not a complete surprise as the market rumors about LTRO and rate cut already pressured the EUR last week. This week EUR/USD and EUR/JPY have been consolidating (but no significant bullish correction).
11.55 PM Nov 7th 2013

Gold Member
10 Followers
* Economists predict ECB will serve up another course of long-term cheap liquidity to banks (ltro), possibly by the end of this year
4.08 PM Oct 3rd 2013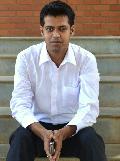 Platinum Member
1258 Followers
zeus si, the fall on yields could be attributed to some rumors in market that ECB may increase LTRO`s in near future. but this is only a rumor in the market about LTRO`s. may be this boosted demand for high yeild bonds. lets see.
12.50 PM Jul 6th 2013

Platinum Member
952 Followers
the LTRO allotments,the ECB added.Banks have the opportunity torepay additional LTRO fundseach week, on a day thatcoincides with the settlementdate of a main refinancingoperation. Counterparties mustinform their respective nationalcentral bank, giving one week`snotice of the amount they wishto repay
4.42 PM May 10th 2013

Platinum Member
349 Followers
CRR cut not expected in fy 14- LTRO refinancing will come in fy 14
11.58 AM May 3rd 2013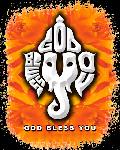 Platinum Member
93 Followers
ECB announced 14 banks will repay E4.238bln of second 3-year LTRO
3.59 PM Apr 12th 2013

Gold Member
9 Followers
sab log bulgaya kya lastime ltro money all who have taken should return to ecb in 2013 march haa fii ka tukka brain
11.53 AM Mar 6th 2013
News across the web »
Aug 11, 2014 at 12:31 | Source:
FirstPost
Jun 05, 2014 at 22:07 | Source:
BBC