Jet Etihad Deal
Messages on Jet Etihad Deal »

Platinum Member
569 Followers
Jet-Etihad deal faces fresh trouble Read more at: http://t.in.com/bIK1
11.27 AM Jun 19th

Silver Member
3 Followers
Do you have any updated news about open offer in Jet Etihad deal if DGCA revive it`s policy for control in operation?
11.46 AM Jun 16th

Platinum Member
186 Followers
PMO to examine Jet-Etihad deal after MPs raise concerns http://t.in.com/7Iqt
7.39 PM Jun 15th

Silver Member
3 Followers
The first AGM since Jet Etihad deal, let see what comes out from the management?
9.07 PM Jun 10th

Silver Member
3 Followers
jet etihad deal SC hearing on june 6?
11.32 PM Jun 5th

Platinum Member
152 Followers
jet-etihad deal ho gaya, paise aa bhi gaye aur losses mein chale bhi gaye!
10.14 AM Jun 2nd
target rs 20 jet will be put in TT segment very soon and will be selling off all its planes and cutting major routes further the jet etihad deal is going to be cancelled very soon and lenders to the private placements done from year 2000 till now are calling for their money back there is also news
4.01 PM May 29th
jet airways will be moving to TT segment and seeking cdr and selling off planes very soon and cutting routes jet etihad deal is going to be cancelled very soon by mr swami target rs 70 next kfa
12.06 PM May 29th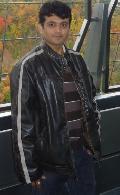 Gold Member
15 Followers
nope. only good about reaults is rising sales which will keep on rising which ia benefit 4m jet etihad deal.
8.39 PM May 27th

New Member
0 Follower
after so many hurdle at last jet etihad deal got finalised & all approval got them from SEBi so from this time & in future feels will do excellent cash obtained from Etihad jet lessened its debt burden will will reflect the march ending qrter when result declare May be not fully in profit but net
7.41 PM May 14th
News across the web »
Nov 10, 2014 at 04:27 | Source:
Calcutta Telegraph News
May 12, 2014 at 17:37 | Source:
Business Today
Copyright © e-Eighteen.com Ltd. All rights reserved. Reproduction of news articles, photos, videos or any other content in whole or in part in any form or medium without express written permission of moneycontrol.com is prohibited.