Jet Airways
Messages on Jet Airways »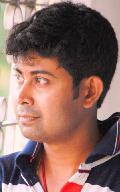 Silver Member
3 Followers
BUY JET AIRWAY ...positive news Jet comes down ....now Bad news Jet will fly away ...
11.30 PM Dec 12th
Platinum Member
701 Followers
Source:FirstPost - Having cleared Rs 2,060-crore deal between Jet Airways and Etihad, fair trade watchdog CCI is seeking explanations from the two carriers to ascertain whether they failed to provide information on certain commercial pacts that could raise anti-competition concerns.The deal
6.00 PM Dec 12th
Platinum Member
197757 Followers
Where do you see support for Jet Airways?
5.49 PM Dec 12th
You having bought SpiceJet at Rs. 40 level is not a mistake, but cursing Mr. Maran is. That is why I said it is absurd. If you want to hold his stock, you should have PATIENCE and CONVICTION. Don`t lose heart, SpiceJet will one day exceed Jet Airways stock price.
2.51 PM Dec 12th
SpiceJet is not a normal stock, but a super value stock. True, Mr. Maran is a very special person in today`s business world. Sure, the share price of SpiceJet will one day exceed that of Jet Airways. Hope it will be sooner than an ordinary investor or trader thinks. KFA is grounded, but Spice
1.37 PM Dec 12th

Silver Member
0 Follower
dont sell just hold and buy target for month end - My target for Jet Airways is Rs 350 for the short term with a stoploss of Rs 285
12.13 PM Dec 12th

Silver Member
4 Followers
bearing the burden of a high tax regime," aviation minister Ajit Singh had said last week. Despite the huge losses, though, India remains an attractive investment destination for foreign airlines. Abu Dhabi's Etihad Airways has picked a stake in Jet Airways while AirAsia and Singapore Airlines have
11.34 AM Dec 11th

Platinum Member
62 Followers
minit jet airways is falling live jet landind......plz give some call on jet......my capital is blocked in jet.......will it recover.....
10.39 AM Dec 11th
Etihad Airways: "India is one of the world's largest and fastest-growing air travel markets, and will play an increasingly important role in our growth....Through our purchase of 24 per cent of Jet Airways – the first foreign investment permitted in an Indian airline – we have laid the foundations
10.08 AM Dec 11th
Etihad Airways announces major plans for India following approval of Jet Airways partnership Etihad Airways commenced major expansion of its Indian operations following the approval of an historic 24% investment in Jet Airways, with the carrier doubling the number of services and tripling
10.05 AM Dec 11th
News across the web »
Dec 13, 2013 at 02:00 | Source:
NDTV Profit
Dec 12, 2013 at 21:42 | Source:
The Hindu BusinessLine
Copyright © e-Eighteen.com Ltd. All rights reserved. Reproduction of news articles, photos, videos or any other content in whole or in part in any form or medium without express written permission of moneycontrol.com is prohibited.