Java
Messages on Java »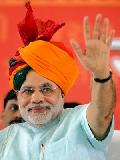 Platinum Member
480 Followers
to complete the process on yourown. It has become simpler thisyear, with Java utility being madeavailable, but the filing through aprivate portal is far moreconvenient. This convenience comes for a cost: you pay anythingbetween Rs 250 and Rs 1,500,depending on the form you use andthe type of income you have
8.07 PM Jul 7th

New Member
0 Follower
Rajeev sir .. in java terms .. garbage collection seems to have ended now .. now only try { public shortTermTarget(lloyd, 150, 2 weeks); } catch( Exception e){ addMore(lloyd, 100); }
3.03 PM Jun 16th
Gold Member
344 Followers
Lloyd_Electric.Flush(`Retailer`, `13-Jun-2014`) Flush is a method used in Java stream to flush the output stream and forces any buffered output bytes to be written out. Ignore please if it goes above the head :-))))
5.13 PM Jun 14th
Platinum Member
253247 Followers
Source:Bloomberg - May 29 (Bloomberg) -- Bloomberg's Adam Johnson reports on Apple buys Beats for 3 billion dollar in largest acquisition to date on Bloomberg Television's "Money Clip." (Source: Bloomberg). Please enable JavaScript to view the comments powered by ...
10.53 AM May 30th
Gold Member
36 Followers
Oracle, SQL Server, DB2, Interbase, J2EE, Java, EJB, JSP, C, C , Visual Basic, Cobol, Corba, COM, DCOM, UML, Rational Rose, Java Beans, BEA WebLogic, IBM Web Sphere and ASP.
11.57 AM May 26th

Gold Member
11 Followers
Chidambaram tere Raj me yeisa Java hota hai kya??? Modi ane se satta bazaar ke din achhe aye hai.
3.10 PM May 23rd

Platinum Member
173 Followers
surrenders his 10 percent to mr aa , he will not let the price go up.. Saanp ke tranh uus ne kundlie mar rakhie hai shares ko rab kare, rab nu us de jarroorat pae javae.
6.21 PM May 22nd

New Member
5 Followers
, underwriting, re-insurance, policy administration, distribution management, persistency and claims management. The solution is built on a state of the art Java platform & robust Oracle database to deliver a Scalable, Stable, functionally & technologically superior product. Premia 11
3.23 PM May 13th
Platinum Member
253247 Followers
Source:Economic Times - NEW DELHI: Supply chain solution provider GoJavas today said it has introduced a revolutionary tool GoTrack, a first of its kind in the industry through which customers can track the exact location of their shipment on Google Maps.
10.33 AM May 9th
Gold Member
344 Followers
Aunty advertise maan bole che, ``java de ni, khushiyaan baatne aaye hain!!!`` Khushiyon ki Guaranteeeeeeeeeeeeeeeeee!!!
4.22 PM Apr 27th
News across the web »
Nov 27, 2014 at 16:36 | Source:
BBC
Nov 27, 2014 at 00:52 | Source:
BBC
Copyright © e-Eighteen.com Ltd. All rights reserved. Reproduction of news articles, photos, videos or any other content in whole or in part in any form or medium without express written permission of moneycontrol.com is prohibited.