Isms
Messages on Isms »

Silver Member
2 Followers
JHUNJHUNWALA NE ISME APNI POSTION ABHI BANA RAKKHI H AUR 2 3 % AUR LENA H PAR UNKO SELLAR NAHI MIL RAHA H SO JIS DIN BULK DEAL HUI SHARES U C CLOSE 5 SE 7 DIN CONTINUES
12.37 PM Dec 7th

New Member
0 Follower
Hi Simmyjass mere paas vaibhav global ke 450 share 34 ke bhav se hain...main isme 1 year aur de sakta hoon....1 year me ye kahan tak jaa sakta hai ? waise main isme last 4 year se bana hoon........
6.49 PM Dec 6th

Silver Member
0 Follower
bro tuskarda aisa majak na karo mera isme 1.5lac ka investment hai kya karu?
4.19 PM Dec 6th

Gold Member
3 Followers
daily iska yahi haal hai...........morning mein uper...aur afternoon again neeche ya in red.........isme daily sell karke profit kama sakte hain
12.38 PM Dec 6th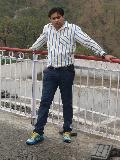 Platinum Member
12 Followers
Waise aapne isme idea to lagaya hoga pehle kabhi
10.31 PM Dec 5th

Platinum Member
25 Followers
Beta Aditya Koi Kabil Aadmi ko Chor De Micro Tech.Tu koi chot mota Chaprasi ki nokri dhung le.Isme tera bhalai hai.
1.54 PM Dec 5th
exit era, bahut loss hua hai is quarter mein isko, hiiden gem : PVP VENTURES, breakout ho raha hai isme. ENTER pvp ventures:::::::::: at low , highs of 4000-6000 in 2000, now only 6-7 rupees, real estate company
1.13 PM Dec 5th
Platinum Member
219 Followers
look at dow now...lol...on job data...positive news..market down....on ism data bad news market up...on newly built house sale data which is the clear sign of recovery .....market down again.... our market...ignore alll bad and good data...even rising rupee does not make a difference.
11.49 PM Dec 4th

Silver Member
1 Followers
sab kuch to bol dia...bacha kya isme...koi exact range do na....
9.03 PM Dec 4th

Platinum Member
27 Followers
apart from ISM and Housing sales....this is also helping in triggering the recovery .. " WASHINGTON (MarketWatch) -- U.S. budget negotiators are near a deal in which Democrats would accept fresh revenue from user fees and Republicans would agree to more federal spending, steps that could avoid
8.54 PM Dec 4th
News across the web »
Dec 06, 2013 at 06:02 | Source:
Market Watch
Dec 05, 2013 at 17:27 | Source:
Market Watch
Copyright © e-Eighteen.com Ltd. All rights reserved. Reproduction of news articles, photos, videos or any other content in whole or in part in any form or medium without express written permission of moneycontrol.com is prohibited.