Inventory
Messages on Inventory »
SAMSONITE says 200 mln chinese will travel by 2020 from 100 mln today--who will but the market leaders like samsonite and VIP supply them--so growth for the luggae industry is no big struggle, VIP with its latest stock/inventory management program will be able to deliver fabulous results for next
about 3 hrs 10 min 2 sec ago

Silver Member
1 Followers
Big companies like Sesa Sterlite hedges its inventory and benefit either ways. Dont bother about the charts of this company. Copper drag will not have any major impact in this professionally well managed company. Stay invested, accumulate if your appetite permits else hold and take a nap.
about 3 hrs 32 min 6 sec ago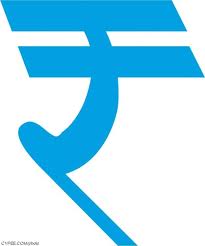 Platinum Member
973 Followers
LME Inventory: Copper -3600, Aluminium -7500, Nickel 576, Zinc 16375, Lead -175, Tin 100
4.45 PM Mar 10th

Gold Member
14 Followers
Coffee prices are jumping, their inventory will improve margins, 55 should be possible. By results in April.buy and forget
1.52 PM Mar 10th

Platinum Member
39 Followers
inventory stuck-up resulted less demand & slow down.
1.04 PM Mar 10th
Platinum Member
175 Followers
extreme pain to clean out the excesses of previous years. I believe that 2014 will be the year in which most of the excesses (sugar inventory) will be cleaned out ( in terms of exports and consumption) from the system. The effects of the current drought in Brazil will be felt in 2015. At that point
11.22 PM Mar 8th

Platinum Member
24 Followers
to offload surplus stocks. So net-net inventory in the country will decline which should aid sugar price rally. Bannari Amman Sugars is the ONLY, I repeat ONLY, sugar company to have continuosly expanded capacities year after year by maintaining one of the lowest debt to equity. Also uninterruped dividends
9.28 PM Mar 7th

Gold Member
31 Followers
dear id run83, do you know what is the LME inventory stands for lead today...???
4.14 PM Mar 7th

New Member
0 Follower
4 things are still there to watch 1. Gujarat Group Holding in GNCCL Rs386Crors 2. Inventories in GNCL as on 31/12/13 Rs1743Crors.3.CDR Approval 4. FCCB conversion. When will happen don`t kown.
2.50 PM Mar 7th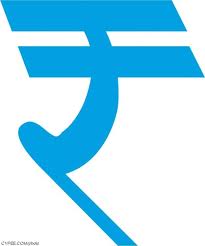 Platinum Member
973 Followers
LME Inventory: Copper -3175, Aluminium 10825, Nickel 1254, Zinc 15875, Lead Unchanged, Tin -20
2.36 PM Mar 7th
News across the web »
Mar 09, 2014 at 22:30 | Source:
FirstPost
Mar 08, 2014 at 10:41 | Source:
FirstPost
Copyright © e-Eighteen.com Ltd. All rights reserved. Reproduction of news articles, photos, videos or any other content in whole or in part in any form or medium without express written permission of moneycontrol.com is prohibited.