Indian Pharma
Messages on Indian Pharma »

New Member
9 Followers
Indian Pharma Companies Recall Diabetes And Cholesterol Medicines
about 3 hrs 51 min 23 sec ago
Gold Member
17 Followers
. The latest one is ciprofloxacin oral suspension, generic equivalent of Bayer`s Cipro Oral Suspension, indicated for treatment of infections, with annual US sales of $9 million. Last year, Lupin had 31 approvals in the US, the largest number by an Indian pharma company. It expects to launch 25-30 products
9.29 PM Mar 10th
Platinum Member
203087 Followers
Source:VC Circle - British pharmaceutical giant GlaxoSmithKline Plc (GSK) has completed its voluntary open offer for the Indian pharma arm, spending around Rs 6,400 crore ($1.03 billion) to hike its holding to 75 per cent. The open offer was fully subscribed. The company
5.07 PM Mar 10th
Platinum Member
208042 Followers
Are you bullish on Indian pharma business?
2.14 PM Mar 10th

Platinum Member
10 Followers
well for Indian pharma companies
3.13 PM Mar 6th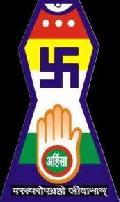 Platinum Member
39 Followers
and KFDA which takes us head on with competition. In addition, the deal also supported our plans to quickly expand our Finished Dosage portfolio with the existing a high quality API manufacturing base,%u201D he said. While the Granules-Auctus deal is valued at Rs.1.20 crore, the Indian pharma sector
10.43 PM Mar 3rd

Platinum Member
27 Followers
Do you believe Sanofi`s move will also affect other Indian pharma companies?
8.46 PM Mar 3rd

Platinum Member
125 Followers
and not dependent on US FDA whims and fancies that ofyen and suddenly strikes an Indian pharma company. However, Aurobindo as on date is in a very good position without any doubt. By year end, Thinksoft is expected to rule at 600 and Aurobindo above 1000 most likely. - CRESTCLUB
3.38 PM Mar 2nd

Platinum Member
340 Followers
microsystem or Silicon Graphics, they would have fallen by the wayside long back. Similarly in the Indian pharma sector, it is impossible now for a company like Sun or Lupin or Auro to go down, but can be possible for a IPCA or a Jubilant or even Torrent pharma...
10.41 PM Feb 28th

Platinum Member
156 Followers
USFDA started withdraw alerts on indian pharma companies which was imposed prejudicialy earlier after recent visit of usfda chief to India----jub life got resolution letter from USFDA---now, time for Wockhardt sure in coming time
2.43 PM Feb 28th
News across the web »
Mar 10, 2014 at 15:59 | Source:
VC Circle
Mar 06, 2014 at 12:32 | Source:
Economic Times
Copyright © e-Eighteen.com Ltd. All rights reserved. Reproduction of news articles, photos, videos or any other content in whole or in part in any form or medium without express written permission of moneycontrol.com is prohibited.