Hosur
Messages on Hosur »

Platinum Member
1667 Followers
GMR Infrastructure has informed that GMR Hosur EMC Private Limited, has become subsidiary of the Company in accordance with the provisions of the Companies Act, 2013.
10.20 AM Nov 19th

Platinum Member
94 Followers
. Factory-level workers are being paid in full and wage negotiations have been completed in its units at Hosur. Talks are on for the Ennore unit near Chennai. This just for the information of the shareholders. Perhaps this may be the cause for the sliding down of share prices. v.krishnamoorthy
8.47 PM Nov 15th

New Member
0 Follower
Is investment of 40-50 lacs on Hosur Road Electronic city in 3 BHK flat give good returns in upcoming 2-3 years?
2.40 PM Nov 13th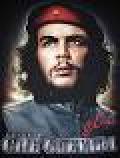 Platinum Member
71 Followers
You know vivek, Hosur is already runing now.Confirmed so this story as per time table of company. Blazemaster approval is through for Mumbai,and it will be starting for other states and cities.In progress.My Sources confirmed it.
10.25 AM Nov 2nd
proven it stands apart by way of performance. No body likes to take a chance when hot water line running at very high pressure. 6) Co is aggressively adding land banks in all locations of the existing plant of Astral including Dholka, Baddi.Hosur they have incurred capex of 50 odd crore and the complex
11.01 PM Nov 1st

New Member
0 Follower
VST will gain handsomely in Q2-2013. Escorts already reported 30% higher sales in Q1. Also new facilities at Hosur, starting November 2013 (using internal accurals) will help improve topline and bottomline. Overall 0-debt company at PE of 8 with sound fture ahead.
7.12 PM Oct 17th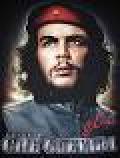 Platinum Member
71 Followers
Dear vivek67, This should not be any news for most of us. Hosur,this plant, is almost ready to go.for all practical purpous this plant you can consider operational,My intutions are telling me a very big positive is round the corner.it is about Two of the new bloak-buster high margin products.i tell
2.16 PM Sep 7th
What cud be this positive news. Hosur plant inauguration? answer the query fast pl.
11.36 PM Sep 6th
execution track record 4) Investment in brand thru contract with O& M agency which created Fevicol & Asian paints brand to capture customer mind place 5) expansion plant in place with Hosur Plant ready & Alwar plant in next year. 6) Astral pipe cost is only 1-2 % of overall cost for a builder but gives
11.42 PM Aug 25th

Silver Member
8 Followers
, excellent management and capacity addition from Hosur plant, we can look forward to significant appreciation in share price. Cheers
10.02 AM Aug 16th
News across the web »
Dec 06, 2013 at 18:37 | Source:
The Hindu BusinessLine
Dec 05, 2013 at 17:27 | Source:
The Hindu BusinessLine
Copyright © e-Eighteen.com Ltd. All rights reserved. Reproduction of news articles, photos, videos or any other content in whole or in part in any form or medium without express written permission of moneycontrol.com is prohibited.