Gsk
Messages on Gsk »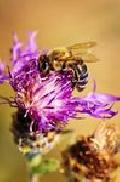 Platinum Member
11 Followers
Buying of GSK products by traders is a definite positive for the company and it shows in the stock price in an otherwise weak market
about 9 hrs 59 min 27 sec ago
Platinum Member
8773 Followers
At 10:00 hrs GlaxoSmithKline has moved above its 30 day and 50 day simple moving average today. More technicals.
about 11 hrs 22 min 39 sec ago

New Member
0 Follower
gsk be brought as a safe bet for long term.
2.16 PM Dec 11th
Platinum Member
84 Followers
i think you have no knowledge, after wyeth and pfizer merger nothing is harmful, try to read news about one brand pfizer is beneficial company, pfizer have also great food supplement business as well as pharma, wyeth is a big vaccine company, pfizer become big pharma, gsk pharma and gsk healthcare
12.53 PM Dec 10th

Platinum Member
70 Followers
Anmol ji don`t compare GSK with Pfizer......Post merger it will be harmful for pfizer and beneficial for Wyeth..........I think your concept is weak
12.28 PM Dec 10th
Platinum Member
84 Followers
People forget orignal news,div is a secondry news first is pfizer become second largest mnc after merger,gsk is first now with market cap of 22000cr and pfizer is only 3500cr fully undervalued com now
11.47 AM Dec 10th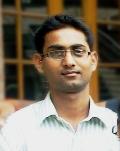 Platinum Member
191 Followers
Hi gsk ! Hmmm u might b right but I don`t think as such but I`ll suggest to accumulate more until it crosses to 188 - 190 levels. HOLD call only
2.59 PM Dec 9th

Gold Member
2 Followers
Pfizer ic very much under valued, compared to GSK it is way way low. It should get its due rights very soon. Excellent company with fundamentals and cash reserves. A good dividend paying company. Should make an upmove very soon.
12.11 PM Dec 7th

Platinum Member
71 Followers
Platinum Member5 star hello-?Platinum Member5 star why notPlatinum Member5 star mj1962Platinum Member5 star mahakal11Silver Member5 star hsk21Platinum Member5 star gsk49Silver Member5 star somnathmanna1984Silver Member5 star markethawkPlatinum Member1 star rukkyabegumGold Member1 star Are we all fools here
7.15 PM Dec 6th
Platinum Member
38 Followers
Respected mods,good evening kindly watch the activities of the IDs -why not,gskumar,hiwhocantell,hsk21,hello? and gsk49,mostly all IDs being operated by the same person,reasons- the common IP which I have with me being used,second-rating pattern,all rating each other with 5 stars
7.02 PM Dec 6th
News across the web »
Dec 13, 2013 at 20:00 | Source:
VC Circle
Dec 13, 2013 at 00:22 | Source:
The Hindu BusinessLine
Copyright © e-Eighteen.com Ltd. All rights reserved. Reproduction of news articles, photos, videos or any other content in whole or in part in any form or medium without express written permission of moneycontrol.com is prohibited.