Gillette
Messages on Gillette »
Platinum Member
34 Followers
coffee means tata coffee.tyre mean mrf.blade mean gillette.cig mean itc.noodle mean nestle.buy and hold 4 smetime
11.13 PM Dec 5th

Silver Member
4 Followers
I recommend to buy consumer stock Gillette India. Modi Sir effect will also touched and may be rocked to all time high i.e.2600/-. Volume / Buying going to increase. Someone is cornering stock.
12.03 PM Dec 5th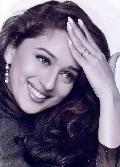 Platinum Member
408 Followers
Greetings Suheelan , I hope yu take it in the Right Spirit ,the study which I post , Yu hv given an example of Gillette India to support yur claim of Reclassification of Indian promoters as a valid route for Min public share holding compliance ,where Indian n Foreign promoters were holding around
7.13 PM Dec 3rd
Greetings Anand, Thanks for accepting the authenticity of the information provided. Gokaldas after re classifying stake held by Hindujas original promoters any action taken regulatory authorities I have not come across. 20 % has remained with Hindujas since then. In case of Gillette India Poddars
4.57 PM Dec 3rd
on Indian Stock Exchanges or delist. Directives issued by the regulatory authorities in case of Gillette will a guide. If after completing open offer process SQS is the new promoter and original promoter is content to be a non promoter then question of immediate delisting does not arise. Even if delsiting
4.53 PM Dec 3rd

Gold Member
1 Followers
i like GILLETTE razor xD
12.18 PM Dec 3rd
by June to remain listed. ET dt 4th april 2013 Gokaldas changes promoter definition in dispute with Sebi . Gillette India was promoted by Poddars and Gillette in mid 80%u2019. Later Gillette was acquired by P & G ,who alongwith Poddars continued to hold majority stake in Gillette India and combined
10.37 AM Dec 3rd

Silver Member
2 Followers
Some reliable sources , gillette likely to merge with P&G like wyethmerged with Pfizer. It will be announced within a week . Then it zoom to 3000
3.45 PM Dec 2nd

Platinum Member
2015 Followers
Hi sobha40,Thank you for your query on "Gillette India". Platinum member "midhun1121" has
10.41 AM Dec 2nd
Platinum Member
248 Followers
there is nothing official between gillette and p&g about M&A..moreover Gillette has recently concluded an OFS after getting so many relaxation from regulator .if merger was aim ,the promoters would have not diluted the stake and d qualified themselves as promoters to meet sebi norms.
4.38 PM Dec 1st
News across the web »
Nov 27, 2013 at 05:07 | Source:
Economic Times
Nov 19, 2013 at 00:47 | Source:
The Hindu BusinessLine
Copyright © e-Eighteen.com Ltd. All rights reserved. Reproduction of news articles, photos, videos or any other content in whole or in part in any form or medium without express written permission of moneycontrol.com is prohibited.