Gas
Messages on Gas »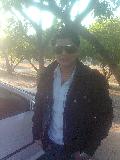 Silver Member
10 Followers
buy natural gas @ 279.40 sl 275 tgt 290.70-------sanju1515 cmp 281.30
about 28 min 52 sec ago
Platinum Member
424 Followers
after negative out look in natural gas missed rs 2 on each lot
about 47 min 20 sec ago

New Member
6 Followers
Natural Gas: Up..282.60 above 283.60 if break then 285/286.40..if break 286.40 then 288/289 comes.. Down. .281 below 279.90 if break then 277/276.50..if break 276.50 then 275/274 comes.
about 52 min 5 sec ago

New Member
1 Followers
Guys: Nothing to worry till March 24th as SC has postponed the next hearing on reliance gas case on 24th March. Buy Reliance futures for a short term target of 890 tomorrow itself.
about 1 hr 11 min 53 sec ago
Platinum Member
424 Followers
dear deepak... natural looking weak already we given a number of calls avoid longs expecting huge longs still pending in march series expecting 265 caution advised we totally avoid longs in natural gas
about 1 hr 28 min 28 sec ago

Gold Member
32 Followers
Frank Max, copy and paste, MMB Ex id robrux / roshanrigger NATURAL GAS: CMP 283, TIME: 04:40 PM, 12/03/2014, RISKY but WORTHY, go for a BUY if you get closer at 278 to 280, with a tiny SSL at 275,for a profit point of 8 to 12, till 288 to 292,
about 1 hr 44 min 51 sec ago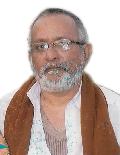 Gold Member
28 Followers
Thanks JK ji, The following point more important than the Reliance matter. s Gonsalves targeted RIL for getting the huge gain due to doubling of gas prices from April 1, Justice Chauhan asked who were the main beneficiaries.Counsel Harish Salve told the court that two PSUs - ONGC and OIL - were
about 1 hr 45 min 29 sec ago
natural gas
about 2 hrs 45 min 26 sec ago

New Member
0 Follower
if gas price has been raised and ONGC will have benifit then why is price falling
about 3 hrs 13 min 58 sec ago
Platinum Member
7721 Followers
At 15:14 hrs, Indraprastha Gas was trading at Rs 272.80 up 5.21%, with a huge increase in its volume of shares traded. Till now over 396,163 shares were traded as compared to its 5-day average of 27,743 shares.
about 3 hrs 21 min 41 sec ago
News across the web »
Mar 12, 2014 at 17:30 | Source:
FirstPost
Mar 12, 2014 at 09:32 | Source:
FirstPost
Copyright © e-Eighteen.com Ltd. All rights reserved. Reproduction of news articles, photos, videos or any other content in whole or in part in any form or medium without express written permission of moneycontrol.com is prohibited.