Food Inflation
Messages on Food Inflation »

Silver Member
0 Follower
Dear Jaggi Saab , I read all your articles avidly and have agreed with all of them for their excellent insight & incisiveness . But , this time , I believe you may be proved wrong & Rajan right . Most of the food inflation in our country is created .....note rajan
11.00 PM Dec 19th

Silver Member
2 Followers
times the inflation is not getting controlled. The main cause for food inflation under current circumstances is the cost of food Production. During last 2 years the cost of fertilzers has been increased by almost more than 2 times and the labour cost has increased by almost the same ratio. Fertilizers
6.43 PM Dec 19th

New Member
0 Follower
You should ask Sharad pawar. All the food inflation is because of him. He raised rates for farmers, but kept the middlemen as is.
5.17 PM Dec 19th

Platinum Member
31 Followers
Mr. Rajan Is Right... becouse in Bangalore (Karnataka), Fruits and Vegitable prices allready Come down from past 3 weeks... its allready come down to 1/3... and this time good mansoon also help food inflation will come down exports also grown up... these all factors Mr. Rajan to No Hike in Repo
4.18 PM Dec 19th

Platinum Member
703 Followers
by the US Fed may disrupt external markets and that the Reserve Bank may be perceived to be soft on inflation." Instead, he promises stronger action if he is wrong on guessing the direction of inflation. He says: "If the expected softening of food inflation does not materialise and translate
11.33 AM Dec 19th

Gold Member
6 Followers
Before using interest rates as a policy tool to curb inflation esp food inflation, Rajan must step out of his Ivory Tower and see how the distribution system works i.e from the farm to the retail seller. the whole system is made of middlemen with political backing who make a lot of money in between
10.44 AM Dec 19th

Platinum Member
46 Followers
Has RBI realised the limitations of monetary policy measures in taming inflation? A good article on food inflation. http://t.in.com/0ECS
10.38 AM Dec 19th
Platinum Member
403 Followers
RBI is probably expecting that food inflation will show some downtrend in coming weeks on more arrivals of vegetables into the market. If this happens, there will in fact be reason enough to slash Rates.
7.41 PM Dec 18th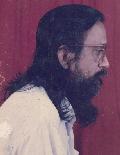 Platinum Member
58 Followers
there is a surprise for all market and to Mr.R.R too) above all in Jan. all new crops used to come and the food inflation used to be less than the present position. Above all what you said also can be done easily without any advance notice. If you look the Europe and U S you can understand some improvement
6.24 PM Dec 18th
Platinum Member
193607 Followers
the policy if food inflation does n
2.30 PM Dec 18th
News across the web »
Dec 21, 2013 at 05:07 | Source:
Economic Times
Dec 20, 2013 at 17:02 | Source:
FirstPost
Copyright © e-Eighteen.com Ltd. All rights reserved. Reproduction of news articles, photos, videos or any other content in whole or in part in any form or medium without express written permission of moneycontrol.com is prohibited.