Fiscal Situation
Messages on Fiscal Situation »
Source:Economic Times - The 2G spectrum auction has helped the government collect Rs 61,162 crore and control its fiscal situation. However, it has dented the finances of telecom players. The existing players have taken the biggest hit because the government refused to renew their spectra
11.12 AM Feb 24th

Silver Member
0 Follower
cheaper and free water.And he had a last laugh by running away from power because with more subsidies fiscal situation would not have allowed him to continue without thghtening belt.In this whole episode people have to blame congress and not opportunistic AAP.Last is yet to be said on delhi electorate
1.22 PM Feb 17th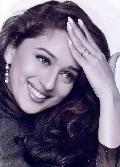 Platinum Member
689 Followers
crackers from china , on Ganesh chaturthi we are importing Ganesh Idols from china , On Holi festival we are importing Holi colors from china , No matter our Fiscal situation is bad , in 2012 India was having Trade deficit of 40 Billion US$ , deficit =value of imports over n above value of exports to china
1.28 PM Jan 26th
Platinum Member
187 Followers
Dear unag, the problems are originating from lack of fiscal prudence which is a part and parcel of UPA and Congress. Because of the problems of governance, the disinvestment is also affected which in turn affects the fiscal situation. All the issues are so intertwined that the search for root
12.05 PM Jan 4th

Silver Member
5 Followers
and the US not defaulting. This time around, it may be same story, but analysts are worried. "Above anything else, there`s going to be a lot of uncertainty about the US fiscal situation. We should not forget that we may well get another US government shutdown on January 15 if nothing is resolved. Also, we
1.16 PM Nov 14th 2013

Gold Member
3 Followers
This "Buyback" is nothing just to fill the Govt.Coffer at the expense of retail investors & PSUs are govt.s favorite milking cows. By looking at govt.s CAD & fiscal situations ( now adding it by FSB) this type of milking of PSUs will continue. Bigger holy cow Coal India & its retail investors
12.13 PM Sep 14th 2013
Source:Economic Times - NEW DELHI: The Prime Minister`s Office has summoned Petroleum Secretary Vivek Rae for a discussion on difficult measures the government may have to take to drastically reduce the oil import bill that threatens to derail the fiscal situation. The oil ministry has already
1.02 PM Sep 13th 2013
Banking & Financial Services - Sector
One needs to be very careful with the PSU banks. Banks like Allahabad Bank etc are almost bankrupt with high GNPA and very low Tier I CAR. Given the fiscal situation, GoI ability to recapitalise these banks is also quite limited.
10.47 AM Sep 3rd 2013

Platinum Member
293 Followers
's) intervention in the currency markets nor Finance Minister P Chidambaram's repeated assertions from various forums that the government was on top of the economic situation. The alarm over the fiscal situation following the passage of the Rs 1.35-lakh crore Food Security Bill eclipsed everything and renewed
11.46 AM Aug 28th 2013
Source:The Hindu BusinessLine - Chief Minister Oommen Chandy has admitted that the State government has reasons to be worried about the fiscal situation but there was no need to panic. He said this while clarifying his stand on critical comments on the subject by Minister for Transport
11.18 AM Aug 28th 2013
Copyright © e-Eighteen.com Ltd. All rights reserved. Reproduction of news articles, photos, videos or any other content in whole or in part in any form or medium without express written permission of moneycontrol.com is prohibited.