Finished Steel
Messages on Finished Steel »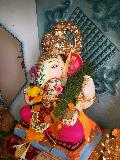 Platinum Member
23257 Followers
Tax on Iron Ore.................. Level -1 Tax on finished Steel Sits....... level-2 Tax on parts ( nut screw etc )..... level -3 Tax on engine - again...............level- 4 Tax on Car -------------------------level-5 Road Tax registration etc etc Level - 6 Still service Tax ??? Yaar Now
11.44 PM Dec 10th

New Member
3 Followers
all rmmil investor must buy in huge and hold tight "Praful Patel writes to PM against lifting curbs on iron ore exportsPraful Patel, said imports of finished steel rose to 7.87 mt in 2012-13, as availability of iron ore fell drastically"
5.12 PM Aug 26th
Source:Economic Times - NEW DELHI: India`s steel consumption was flat during the first four months of the current fiscal, showing just just 0.2 per cent growth year-on-year at 24.1 million tonne (MT), on poor off-take by large sectors like construction and automobiles. Finished steel consumption
12.14 PM Aug 17th

Platinum Member
21 Followers
) 2000 2010 2020 2040 Finished steel consumption[FSC] 28 61 120 – 150 400 – 530 FSC per capita (kg) 30 50 90 – 110 260 – 340 Iron ore requirement 43 100 200 – 250 700 – 900 Iron ore exports
10.33 AM Jul 7th

Platinum Member
1242 Followers
the purview of Indian Steel Ministry data showed that the total production of finished steel in India reached 13.02 million tonnes in cumulative period of April-May 2013, and was up by 3.1 percent from last year final total of 12.63 million tonnes.
11.33 AM Jul 5th

Silver Member
1 Followers
The key indicators of construction sector, namely, cement and consumption of finished steel registered growth of 5.6% and 3.3%, respectively in 2012-13.
11.36 AM May 31st
Platinum Member
106 Followers
Steel industry is passing through very bad phase globally. There is huge pile up of finished steel in china. This share will keep going down slowly till the time cycle turns.
4.56 PM May 30th
Source:The Hindu BusinessLine - New Delhi, Jan 16: The country's steel consumption grew by only 3.9 per cent in the first nine months of the current fiscal to 54.8 million tonnes (MT) due to subdued demand from the end-users such as construction and automobiles. Finished steel consumption, a key
12.00 PM Jan 17th
finished steel during the fi
1.23 PM Dec 7th 2012

Silver Member
4 Followers
special-bar quality steel. It will pay New York-based ALJ Regional Holdings Inc. (ALJJ) $112.5 million for KES. Optima's Niagara Lasalle Corp. unit, which makes cold finished steel bars for auto markets, is KES's largest customer, Stevick said. The acquisition will increase Optima's annual sales
9.37 PM Nov 27th 2012
Copyright © e-Eighteen.com Ltd. All rights reserved. Reproduction of news articles, photos, videos or any other content in whole or in part in any form or medium without express written permission of moneycontrol.com is prohibited.