Fii
Messages on Fii »

Silver Member
2 Followers
up for the outflow of FII investment that can follow. Besides, since September, the parameters that influence the markets for stocks and currency have perceptibly changed. Exports have recovered and non-oil imports declined, resulting in a 20 percent reduction in trade deficit. Consequently
about 29 min 1 sec ago
All we have to do is wait for good bounce to short at higher levels, if opportunity comes. FII`s and DII`s are like chameleon, could change anytime. 5970-80 lvls are the next key support level, we are likely to have 250 points bounce from those levels (Going by their history, TV analysts should
about 41 min 51 sec ago

Platinum Member
24 Followers
Yes sir diis selling like hell frm 2 mnths bt modi and fiis spoiling their game by extreme buying
about 47 min 51 sec ago
Platinum Member
90 Followers
, lot of 5800 puts were also saw addition yesterday, which i thought were added a precaution, if by FIIs. So FIIs might continue to add stock shorts, put longs and unwind index futures long positions in the coming days if the global and local markets continue to be choppy.
about 59 min 33 sec ago
I see bigger fall this time around, let`s see, FII`s have accumulated good amount of shorts. They will distribute smartly.
about 1 hr 7 min 40 sec ago

Platinum Member
178 Followers
Never under estimate bull power. There r many brokerages giving buy calls in every deeps, same goes ture for some TV analysts. I saw many buy calls everyday on each correction. They r quite as their calls went wrong. That does not mean that there is no buyers, n FIIs always manage to sell
about 1 hr 13 min 45 sec ago
Exactly :) I was saying this before as well, congress will only see Modi Euphoria as most of the FII money thru Mauritius are funded by .... ;)
about 1 hr 27 min 20 sec ago

Platinum Member
29 Followers
Reversal confirmed yesterday itself.. today`s FIIs figures are too encouraging.. any upmove will be shortlived..
about 1 hr 27 min 42 sec ago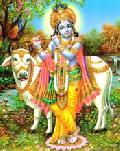 Platinum Member
96 Followers
I think FII had turned net sellers for small amount twice in the last rally. While everybody was waiting for bigger sell numbers and fall, they again bought and market went up. Will history repeat????????????
about 1 hr 37 min 40 sec ago
FIIs have sold for Rs 432 crores and DIIs also sold for Rs 45 crores. Million dollar question, who is buying ? Modi ?
about 1 hr 38 min 15 sec ago
News across the web »
Dec 13, 2013 at 21:02 | Source:
DomainB
Dec 13, 2013 at 14:07 | Source:
Business Today
Copyright © e-Eighteen.com Ltd. All rights reserved. Reproduction of news articles, photos, videos or any other content in whole or in part in any form or medium without express written permission of moneycontrol.com is prohibited.