Faucet
Did not found any latest news.
Messages on Faucet »
i expect a pat of around 15crores.....they r doing fine, just browse their facebook, opening new cera galleries in all states. 1. prices of all products increased by 10-12% ,so it will reflect on pats as well. 2. their faucet business has broken even last qtr, q3 should give them good profits. 3
10.32 PM Nov 13th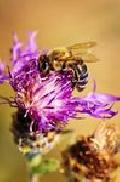 Platinum Member
10 Followers
Cera will need more time to create a brand space for itself in the faucet segment.
9.44 PM Oct 22nd
Good to see you again shmarketgenius, the MD vikram somany has clearly said(see youtube cera-sept clip- done by CNN)that faucet ware business will even out this qtr, They will double their capacity(faucet) next year...also JV on cards, afterall thats the way it will expand, dont forget CERA exports
9.13 PM Oct 21st

Platinum Member
68 Followers
crestjee yu cn even look at la opala rg n cera sanitary fo long term investment..consistent growth with a honest mgmnt..n both r debt free conpanies...cera with faucet division broke even last quarter and expected to double the capacity next year..this should easily grow at consistent 20-20prcnt fo
1.11 PM Oct 3rd
refer youtube cera, mmb video, faucet business breaks even this qtr, vikram somany.
3.30 PM Sep 30th
i am confident that cera will reach 1000rs in a years time commanding a pe above 30.....look at its brand,moat and quality, it again the no1 award of faucets in INDIA.
1.20 PM Jul 19th

Gold Member
6 Followers
crore capex plan for building product and container glass divisions. Rs 415 cr. spent already. Remaining amount includes Rs100 crore for 2.5 million pieces Greenfield faucet project in Kaharani, Rajasthan. Faucet segment expected to generate Rs260 crore additional revenue at its full capacity
10.56 PM Jan 19th

Silver Member
0 Follower
Nopy regarding HSIL what is it that your betting on ? 1. Sanitary and Faucets have a relative valuation of 12 EBIDTA given Parryware Deal 2. Glass Business I do not like as RoCE doesnt come through 3. Land and Investment in EVOK could be a trigger due to FDI in Retail So whats your analysis
2.34 PM Nov 30th 2012
Platinum Member
192750 Followers
Source:The Hindu BusinessLine - Kohler Kitchen and Bath India inaugurated an exclusive store - 'Casa Granda' in Hyderabad recently. The store houses a variety of products such as baths, faucets, toilets, shower heads and shower panels across different price ranges. Spread over 2,000 sq feet, Casa
10.22 AM Nov 6th 2012
Platinum Member
192750 Followers
Source:India Infoline - America`s Faucet Innovation Leader Delta Faucet Company today announced its entry into the fast growing Indian bathroom and kitchen fittings sector by launching its exclusive line of residential and commercial products. When Alex Manoogian—a young, entrepreneurial immigrant
10.34 AM Oct 23rd 2012
News across the web »
Nov 22, 2013 at 19:22 | Source:
The Hindu BusinessLine
Oct 09, 2013 at 16:27 | Source:
BBC
Copyright © e-Eighteen.com Ltd. All rights reserved. Reproduction of news articles, photos, videos or any other content in whole or in part in any form or medium without express written permission of moneycontrol.com is prohibited.